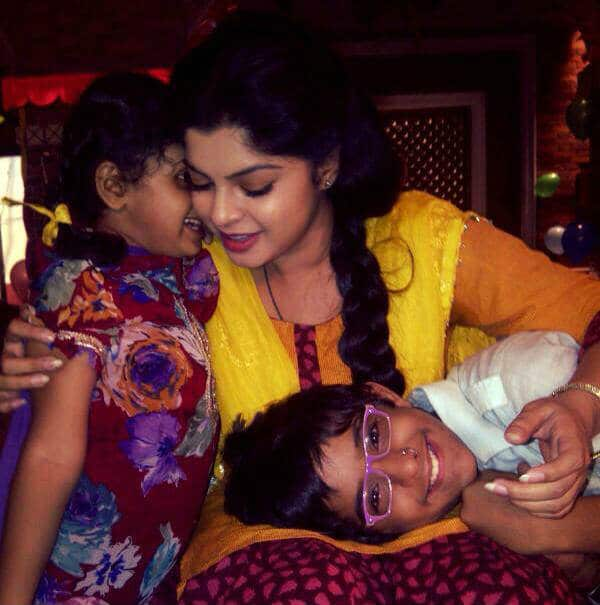 She is beautiful, sweet and very bubbly; something we don't see in her character as Ratan at all, but the actor claims she is still single
Sneha Wagh, who plays Ratan in Ek Veer Ki Ardaas Veera comes across as a fun loving, cool and bindass person in comparison to her onscreen avatar. The actor talks about the love for her character, the show and the kids in it. In spite of being of the same age as her onscreen children, Sneha has no qualms playing a mother. She also talks about her free time, marriage proposals, her agenda in life and more
Has your character changed drastically post the leap?
The leap has happened but it has not changed characters. Of course they've become more mature with age. No drastic changes have been done to them.
Were you mentally prepared to part ways with the kids, Harshita Ojha and Bhavesh Balchandani?
Everyone loved the kids. We had got really attached to them. See the leap was going to happen a long time back, but people pushed it. Mentally everyone was prepared for it, we were just unsure about when the leap will happen exactly.
Are you still in touch with the kids?
Of course I am still in touch with the li'l ones. They are so adorable; not a single day goes by without me thinking of them.
Will Ratan ever forget the past and accept Veera?
Ratan had given herself one opportunity to accept Veera right it in the start. She had prayed that if God gave back her husband she will treat Veera like her own kid, but that never happened. So Ratan is still miffed with God for not giving back her husband. Of course she considers Veera her child, but is unable to express her love. 15 years later, when Veera came back to the pind (village), she convinced herself to try and accept her, but gets difficult when she sees her dressed like her husband's mistress, Amrit. With this, she is unable to move on. It will take a lot of time for Ratan to accept Veera completely.
Will Nihal Singh ever come back to the show? Will the makers concentrate on Ratan's love life?
I don't know that. However, I doubt that any man will now come back in Ratan's life. That time has passed; her life is beyond that now.
How are the newbies doing?
All the new kids are all very hardworking. I mean we are all technically of the same age in real life. However, I wish them all the best.
Considering you are all of the same age, do you feel awkward playing their mother?
No, not at all. It's my character. I have been doing this from day one. I have been playing a mother since the start and I am just continuing that. It's just like a grown up character. Life moves on similarly my character is moving on. So I don't feel bad playing my character, I love it. In fact, people die to do such a character. I love my job.
Is there any one aspect of Ratan you wished you could change?
As Sneha, I always wished she should let go of some of the things she holds on to against Veera. The nuances with regarding to Veera, maybe those she should let go. Of course as Ratan she is justified in whatever she feels or does.
What is the best thing about the show?
I love our story and the way it is written. You will not find this in most daily soaps.
Is there anything you dislike in Ek Veer Ki Ardaas Veera?
There is nothing to dislike in the show. I think Veera is an absolutely brilliant show, which is full of emotions. And that's something I love doing. I love to emote and express. Even in my silence I manage to deliver so much of emotion that it is wonderful. I don't have to say dialogues to emote. I just love Ratan.
What do you do when you are not working?
There's hardly any time when I am not working. When I am not working I usually spend time with my family and friends. I watch a lot of movies and read books. I love international shows like Grey's Anatomy, Dexter, Hannibal and now I have started watching Orphan Black.
Would you describe yourself as a party person?
I am not a party person at all. I do party but it's more like spending time with friends.
Any one special friend in your life?
No there is no special friend in my life right now.
Any plans for marriage?
No.
Since you are doing this show, do you get marriage proposals?
I get a lot of Punjabi wedding proposals. My Facebook inbox is filled with marriage proposals; it amuses me to no end.
So your parents aren't looking for a groom right now?
See, parents will always be parents; especially moms. They want their kids to be married and settled, but I don't think this is the right time for me. I need to do a lot in my life right now. A few incidents in my past are not letting me get married, so I think I should wait. I need to concentrate only on my work for now.