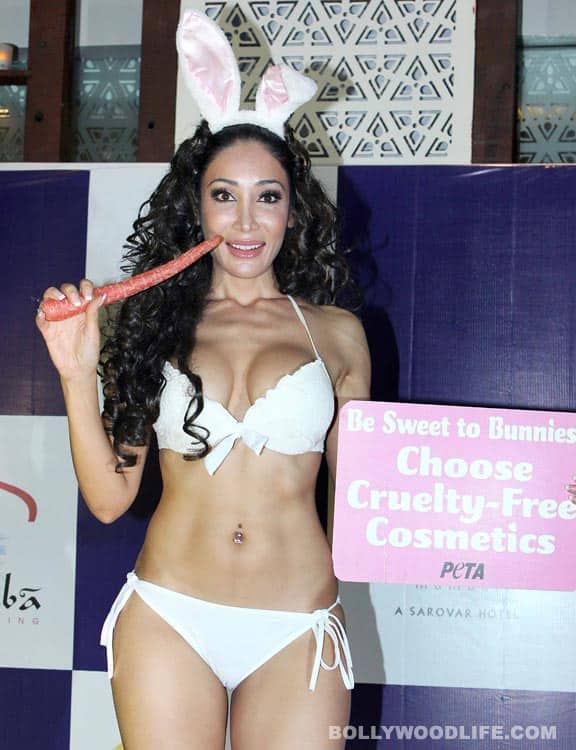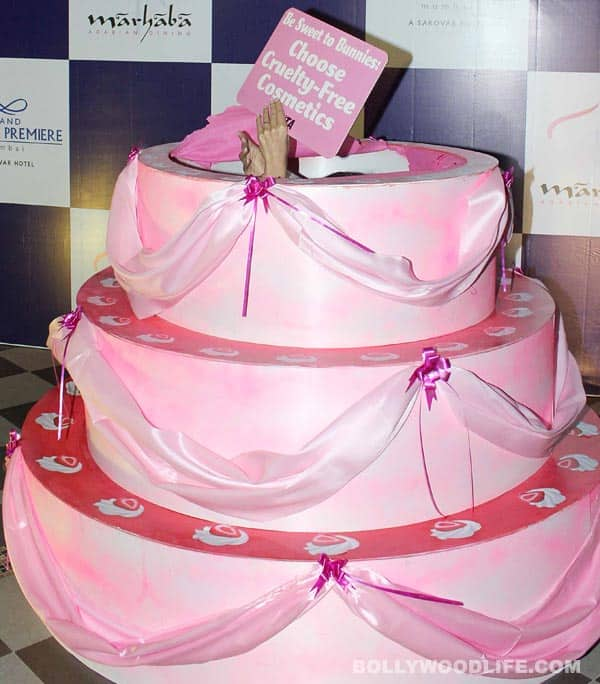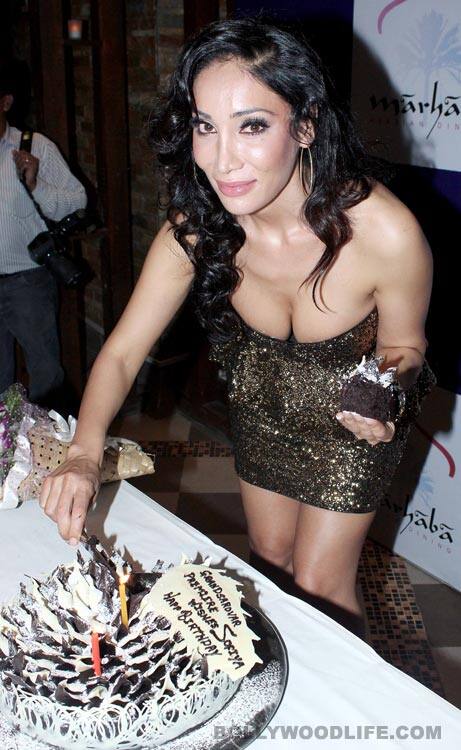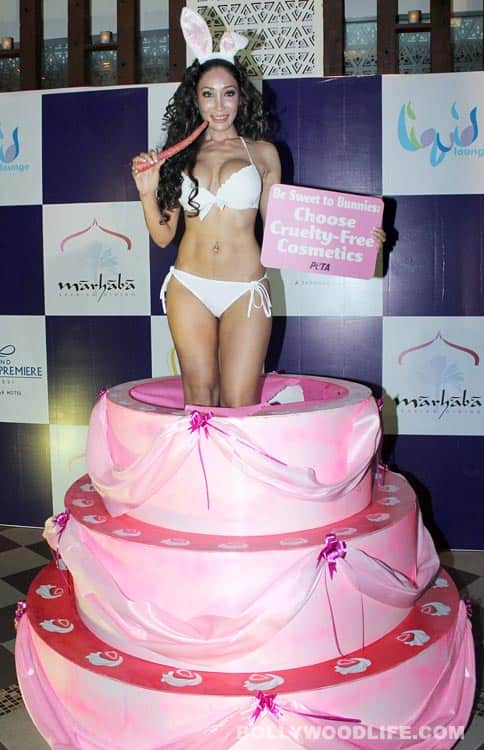 Catch Sofia Hayat get into a skimpy suit, to show her love for animals
PeTA it seems has been working more for out-of-work item girls and sleaze queens of Bollywood, rather than for the animal causes that they claim to promote. And on Thursday, we witnessed a similar spectacle when the sexy Sofia Hayat decided to step into her skimpiest best to promote her cause against cruelty towards animals.
The busty brunette, who was celebrating her birthday, emerged from a cake float dressed as a sexy bunny rabbit and pouted for the cameras. At the event, Sofia urged people to not use make-up that was tested on animals, and asked them to go natural. And what was a bit bizarre was that the model was seen posing with a rather long carrot! (Remember a certail Sherlyn Copra's antics on Twitter on the same subject?) Cheeky, no? So, will we see any confessions or revelations coming out of Sofia, like the way we did from Sherlyn? Wink wink!