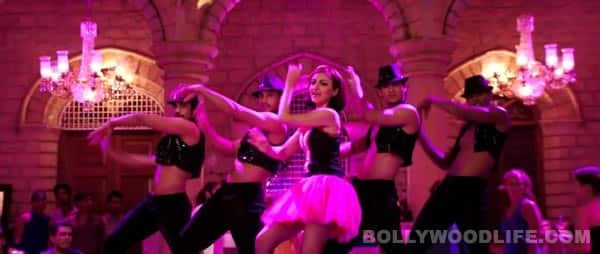 Soha says she did cabret her way…
Soha Ali Khan has not just donned a bikini in her film Mr. Joe B Carvalho, but has also grooved to a cabaret number. She says she has added her own touch to it.  Soha's mother, veteran actress Sharmila Tagore, also featured in a cabaret years back in An Evening In Paris, the same film in which she even flaunted a bikini.  But Soha says she didn't take any cues from her.  "My mother did a cabaret some 40 years back. So she is a trendsetter. I did not talk to her about mine but I am sure she will like it. It is very elegant and I did it my way," she said here.  At the first look launch of the film, Soha also said that in the entire film she has not worn a normal outfit even once.  "It's not just a bikini, I have not worn even one normal costume in the film. There is a police costume, apsara outfit, cabaret costume, a towel. But I did not get to wear a jeans or t-shirt," Soha said.
Will Soha be able to live up to mom Sharmila's sexy image onscreen? BollywoodLifers, your take?