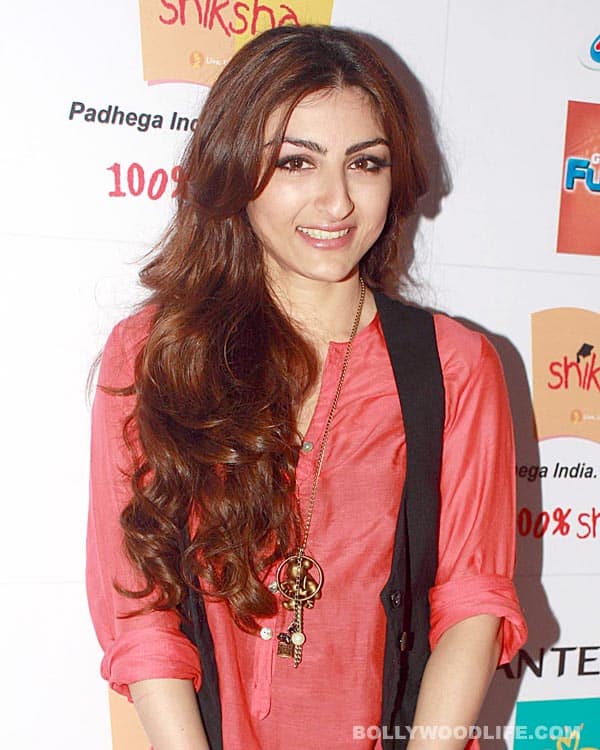 The actor considers herself as the most useless member of the Pataudi family. And it doesn't come as a surprise to her that she's not even a part of the wedding hustle and bustle
Soha doesn't seem too keen to lend a helping hand to her mom Sharmila Tagore, when it comes to organising her brother's wedding event. The babe is just back from a month long vacation. She was busy having a lovely time in London's Hyde Park and lounging around the idyllic locations of Spain. So now that she's back, Ms Khan is a li'l taken aback by all the shor sharaba taking place in the palatial Nawabi house. In fact, mom Sharmila Tagore has also decided Soha's clothes for the event.
We are sure the Soundtrack babe may be feeling slightly guilty about not being able to be in the loop. And while everyone is busy talking about Saif and Kareena's wedding, Soha is not even a part of the wedding excitement.
We guess, just like us, even Ms Khan is plain fed up with the Saifeena's frequently changing wedding dates. We don't really blame her for being so uninterested in the whole affair. The poor chick simply needs some clarity, just the way we do…what do you think?