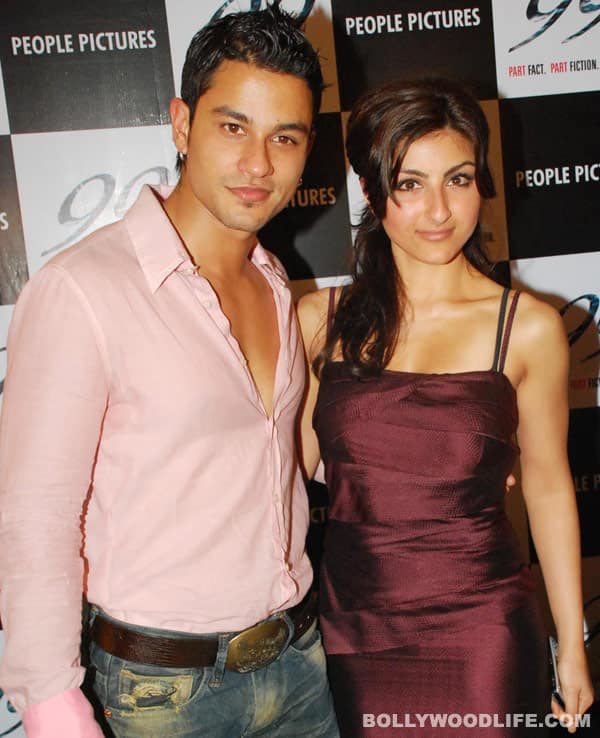 But why aren't we surprised to hear that?
Ever since Saif Ali Khan and Kareena Kapoor (now Khan) got married, gossip mills have been abuzz with news of Soha Ali Khan and Kunal Khemu settling down. But were they hinting at marriage? Not really.
Our feathered friends had chirped that mommy dearest Sharmila Tagore had bought a spacious pad in Mumbai for these two lovebirds. Cho chweet, no? But it was just a rumour, and we let it pass without delving deep into it.
Today, we woke up to Soha's candid confession that said, "We are going to move in together as soon as he (Kunal Khemu) is back from Thailand four weeks later." Ah, now that sounds definitive, right?
What's more, Soha went on to reveal that "we", meaning Soha and Kunal and not Sharmila ji, have brought a flat (a love nest, rather) in Khar, Mumbai. "I have asked my mother for permission," Soha added. Hmm, so while it wasn't dear Mommy's gift (as the buzz had declared), she's still in the loving loop.
So that's reason enough to rejoice, right? Or does the princess want us to hold on to the wine glass clinking session till they actually settle in? Care to tell us, Soha?