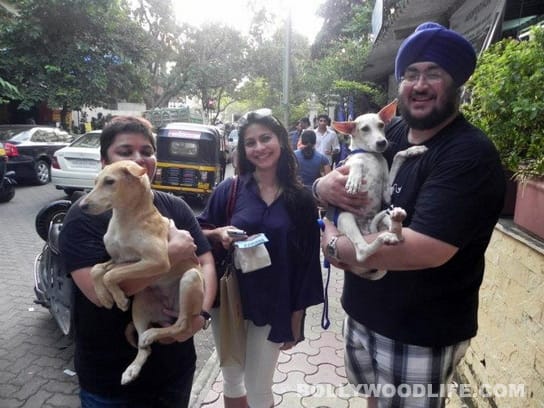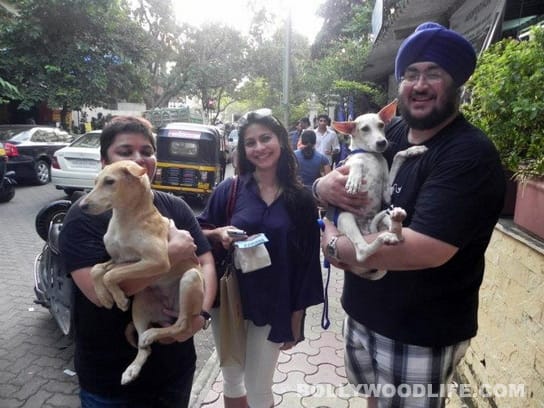 Bollywood celebs turned out to endorse Adoptathon held in Mumbai
Mumbai hosted an adoption camp for pups and kittens on Sunday which was attended by Bollywood actors Raveena Tandon, Tanisha and Sohail Khan. Adoptathon, an adoption camp for pups and kittens, was hosted by non-governmental organisation (NGO) World For All- Animal care and Adoptions at Bandra Hindu Association Hall on Sunday, September 25. The event, an initiative of Lioness District 323A2 of Lions Clubs International, was Mumbai's first adoption camp held as a common platform for all those in the city and beyond who have rescued pups and kittens that they put up for adoption. At the Adoptathon, more than 1000 people visited and was it a packed-full house throughout the day. More than 105 pups and kittens were adopted. There was a long queue to get into the event that went all the way upto Linking Road.
Celebrities, who were guests of honour, were actress Anaida, who is already pet-parent to an adopted street cat named Masti, Sohail Khan, Channel V's veejays Kashyap and Arpit, Riccha Chadda, television actor Varun Khandelwal. Tanisha adopted two big Indian street dogs and Sohail Khan adopted a pup for himself. Goodies were given out to all adopted pets and were sponsored by Pedigree, Spoilt-Brat Barkery, Propet Pet Products, Paws-n-Furs Pet Shop and Woof magazine. World For All is group of young volunteers helping in Rescues and Adoptions of street pups and kittens. The organisation was initiated by two youngsters Ruchi Nadkarni and Taronish Bulsara who started off on social networking site Facebook with one puppy up for adoption.