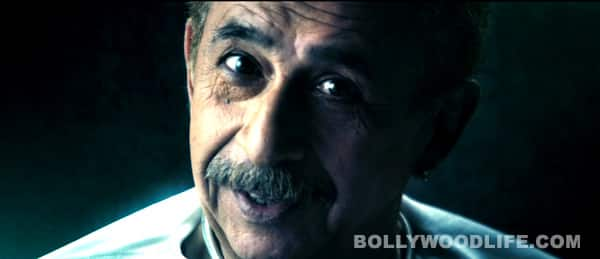 The movie based on a rather unique concept of sleep looks dark and interesting
Any role that Naseerudin Shah plays, the actor gives his best. And according to him, his role in Sona Spa was very easy. Naseer who plays a Godman in the movie said he easily got into the character of a baba since he sees them a lot on television!
The movie, directed by Makarand Deshpande, is a concept based thriller that deals with selling sleep! Yes, you heard it right! The futuristic movie shows a world where human beings, too busy to sleep, can hire 'sleep-workers' at the spa run by Naseeruddin Shah. The catch here is that the sleep-workers can also see the person's dreams on whose behalf they are sleeping. Naseer doles out little gems of philosophy like, "You have to be violent in your dreams or else the violence can creep into your real life!"
The thriller stars a bunch of theatre actors who have worked with Makarand for a long time, and seems like it has rather interesting production values, even though it is a small budget film. And with a nuanced direction by Makarand and a stellar performance by Naseeruddin Shah, it looks like Sona Spa can emerge as the dark horse this year. But we will only come to know only on March 22 when it hits the screens! So keep watching this space as we get you more videos and music from the film!