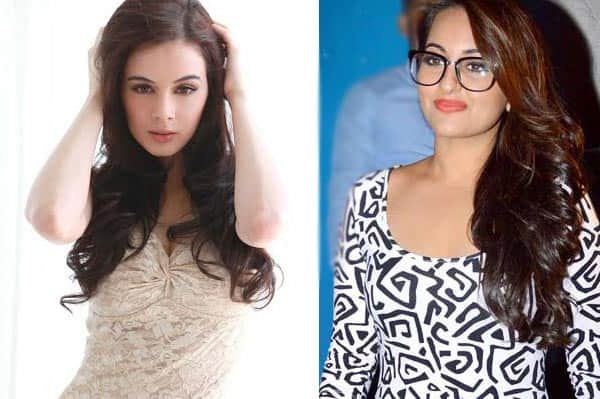 The actresses urged their fans to protect animals on Twitter
That actresses Sonakshi Sinha and Evelyn Sharma are animal lovers is not a secret. Last year, Sonakshi joined hands with PeTA, to encourage animal lovers to adopt strays. This year, she has taken up the cause of calling for a ban on the import and sale of animal-tested cosmetics.
The actress who has been a long-time supporter of PeTA India, tweeted, "Please protect animals @drharshvardhan. Ban import & sale of animal-tested cosmetics. Guys, please help, RT this http://tinyurl.com/kcnpqgg"
Evelyn is also an animal lover. The actress in fact has more than one pet. She has a cat named Luii and a dog who she calls Buchki. Evelyn often posts pictures of her furry friends on Facebook and Twitter showing them posing or getting groomed. She recently posted a tweet expressing her views on animal-testing for beauty products.