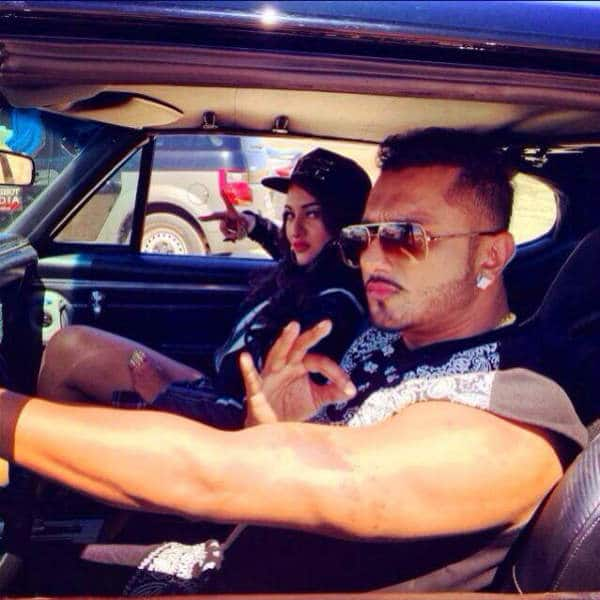 The popular rapper recently shot a music video with the Jr Shotgun
Watch the teaser and tell us what you think about it.The teaser of Sonakshi Sinha and Yo Yo Honey Singh's single titled Desi Kalakar is out and we love the whole look and feel of it. Director Gifty has given the video a very international feel. The teaser showcases high-speed car chase between Yo Yo and Sonakshi.
Sonakshi looks quite Dabangg in the teaser. She tweeted, "Issey kehte hai teaser teaser… Desi Kalakaar. First look." Unfortunately, the teaser didn't even give us a glimpse into the song. Guess we will have to wait for August 26, 2014, to hear the special number. Honey Singh is also super excited about album. He says that every song has been shot like an individual story. With preceding and succeeding scenes and every song is about an 8-12 minute long short film.
Now that just makes us more curious. Stay tuned to this space as we'll soon bring you the full song.