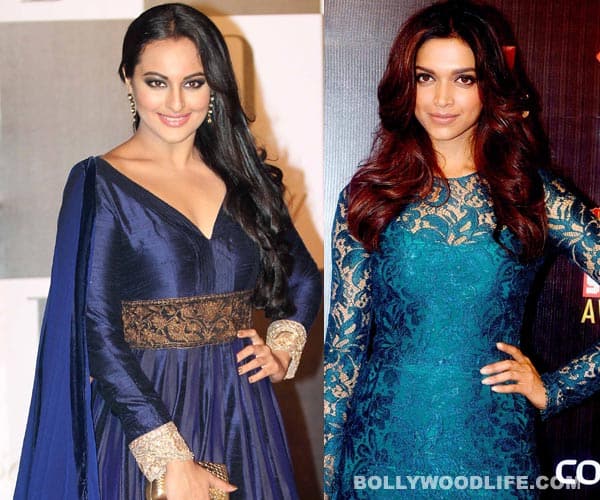 Sonakshi Sinha, who was in awe with Mary Kom poster, revealed PT Usha as her favourite athlete
It has been just two days that the Mary Kom teaser poster has released but the poster has already caught everyone's attention. One of them, being our Dabangg girl Sonakshi Sinha.
In a recent event when asked about it, Sonakshi replied, "I saw the poster and it's killer. Priyanka is looking fab in it." When quizzed about which sports personality she would love to portray on screen, up came the answer. " I would have loved to do a biopic on PT Usha. Her life is very inspiring and it would look great on screen, if made well. But I dont have the build to pull it off", she laughs it off.
But when asked who she thought can pull it through, she took Deepika Padukone's name. "I think Deepika can pull it off because she is very athletic" said Sonakshi.