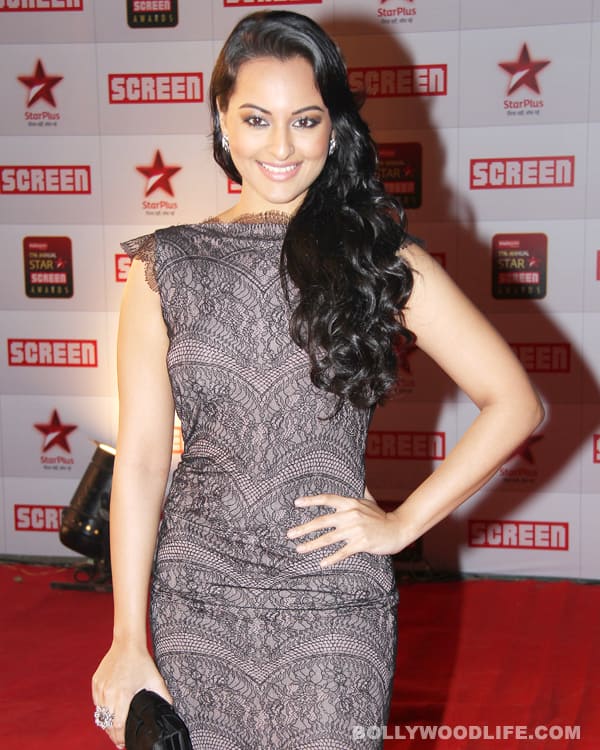 The Dabangg girl beats other A-list heroines to land a plum role in AR Muragadoss' upcoming Hindi film opposite Akshay Kumar
In 2010, no one would have ever guessed that the chubby girl debuting against a beefy Salman Khan would be giving a tough competition to other A-list heroines. Well, after a string of Rs 100 crore blockbusters behind her and becoming the darling of Bollywood's leading actors, not only is Sonakshi Sinha giving competition to other stars, she is in fact beating them hands down.
Only recently it was confirmed that Sona will be starring in AR Murugadoss' Thuppakki remake opposite Akshay Kumar. The feisty actor beat the likes of Parineeti Chopra and Diana Penty who were also vying for the important role, since the movie easily has the potential to become a member of the Rs 100 crore club, as it was a raging hit down South. In the movie, Sonakshi Sinha will be playing a boxer possessing a killer attitude. The attitude we're sure is right, but it seems Sonakshi may have to come down a size or two to look the part of a boxer.
Well, whatever she's up to, Sonakshi sure is pressing the right buttons since it is being said that it was Akshay Kumar himself who suggested her name for the role. Good going Sona. You've beaten all the actors in your own league, but how about setting the sights high and competing with the likes of Kareena Kapoor and Katrina Kaif next time?