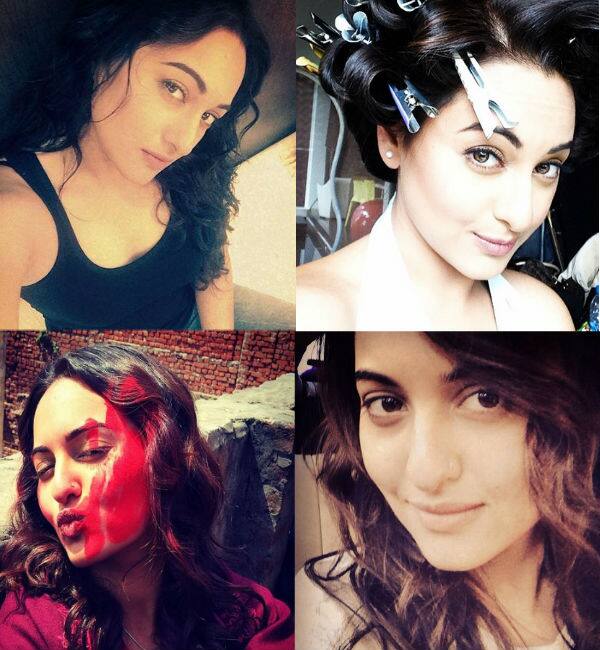 skip advertisement
The Humpty Sharma Ki Dulhania actor won the selfie queen title defeating Sonam Kapoor and now it seems the Dabangg girl has taken it away from her. Read on to find out how…
Alia Bhatt dethroned Sonam Kapoor as the selfie queen sometime back, when she started sharing a zillion of her selfies online. Thus, she became the undisputed queen of selfies for almost half a year. Whether it was with Arjun Kapoor or Sidharth Malhotra or Varun Dhawan or Parineeti Chopra, she always made headlines with those selfies. But as we know, there is nothing permanent in Bollywood, the petite heroine seems to have been replaced by none other than Sonakshi Sinha, who seems to be even more self obsessed than her predecessors –Alia and Sonam.
Not too long ago Sonakshi was panned by fans and critics for her weight, but of late the actor looks stunning after losing a lot of weight. Since then, Sona hasn't let go of a single opportunity to show off her new and improved avatar. She has been seen posing for selfies at every juncture. Whether it is at her gym or it's on the sets of her films or at some award functions or even inside her make-up room, she has been posing and clicking. Unlike many other heroines Sonakshi has also posted many of her without make up selfies, which makes us like her more than the other selfie queens.
Wethinks it is a brave gesture on Sonakshi's part to post selfies without make up and we hope she retains the selfie queen title for a longer period than Alia. So go ahead BollywoodLifers, have a look at some of Sonakshi Sinha's selfies and let us know whether she deserves to have the selfie queen crown or not!