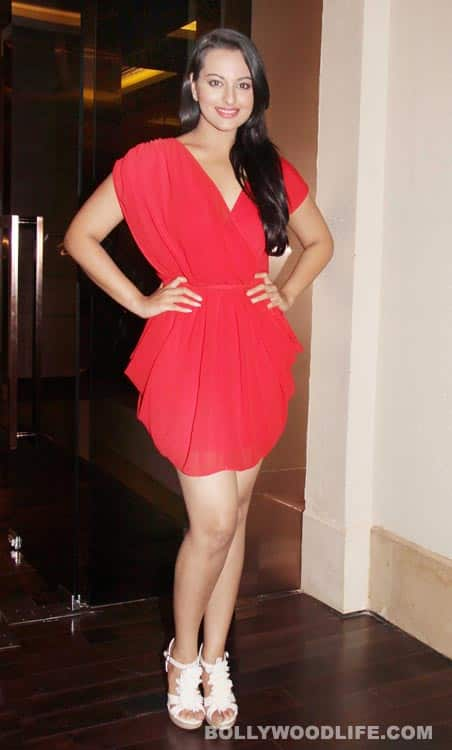 The Joker actor is happy with her covered up desi avatar and does not want to do any dare-bare acts
Though Sonakshi Sinha is only two films old, she has managed to carve a niche for herself as the resident 'desi girl' of Bollywood. In both Dabangg and Rowdy Rathore, she has portrayed the role of a rural woman and that seems to have become her comfort zone. From what we have seen so far, even in Shirish Kunder's Joker she plays a village belle. While most of her B-town contemporaries like Kareena Kapoor and Deepika Padukone are slogging it out to get perfect bikini bods, Sonakshi doesn't seem to be willing to shed her inhibitions any time soon.
In a recent interview she said, "I am an Indian girl. When other girls wear western outfits nobody says that they are typecast as western girls. I like these characters and these characters are very different from each other, in fact. I am not open to wearing bikinis, but I am open to western outfits…but only if the script is good and entire packaging is good, if I like the role and character and if I feel that I can carry the character. I am a normal jeans and T-shirt Mumbai girl. Bikinis are a complete NO because I am not that kind of person. I am brought up in a certain way and have some restrictions to follow and I don't see any reason to change. The audience has accepted me fully clothed."
We don't know if our darling Sona is taking a dig at those girls who dare to go bold, but we certainly feel that she should keep the door open. After all, how long can she keep doing the same country bumpkin stuff? Come on babe, we want to see more of you… wink wink!