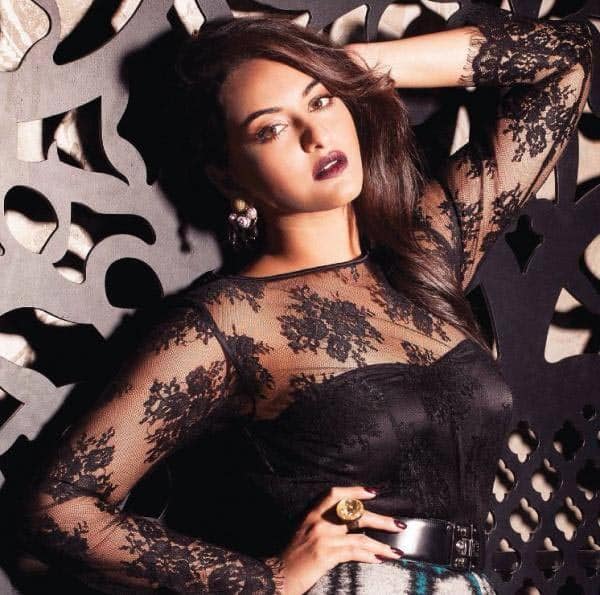 skip advertisement
The Dabangg babe looks impressive in her regular voluptuous avatar, but the moment she tries to go western she puts us off. Watch Sona's recently shot pictures and tell us if you agree with us
Sonakshi Sinha doesn't look her age. The babe is much younger than she looks, we mean! There's no doubt in our collective minds that Sona is a fine performer. She made an impression right from the word go. While she impressed us by playing an authentic village belle in Dabangg, she surprised us (in a good way) with her fabulous performance in Vikramaditya Motwane's Lootera.
Ms Sinha certainly has the confidence and the curves to play some really interesting characters. But the moment she tries to shy away from her popular desi image-which suits her best, by the way- and tries to be a hot babe she makes us go urghhh… And here she is, at it, once again!
If the heavily embroidered see through sleeves of her odd looking black top and the dark shade of her pout make Sona look odd (to put it gently), the oversized glasses and the kimono-kinda-gown don't exactly make her look steamy either. And don't us even get started on those horrible stilettos, the dark nail colour and her supposedly-sizzling thunder thighs.
Looks like Sona is all set receive the notorious Banana Awards ala Vidya Balan for her style sense(or lack of it!)