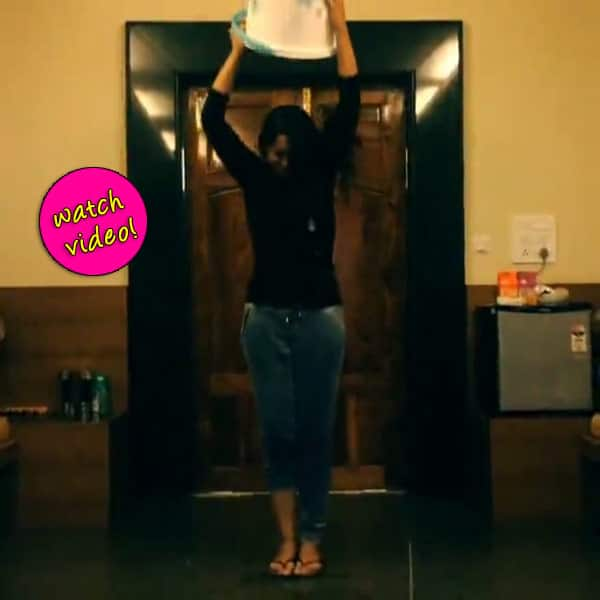 Though nobody nominated the Tevar actor, she herself jumped on the ALS ice bucket challenge bandwagon and in turn nominated everybody to do what she did! Confused? Read on…
Sonakshi Sinha was probably upset that nobody challenged her to take the ice bucket challenge. Nonetheless Jr Shotgun made a video of herself taking the challenge.
In the short video you have Sona heaving a seemingly heavy bucket over her head only to see one little ice cube fall out of it! So does that mean Sonakshi failed the challenge? Or did she cheat to get out of it the easy way? Wondering why there was no ice or water in the bucket to get Sonakshi drenched for a good cause?
Check out the video here and find out for yourself!