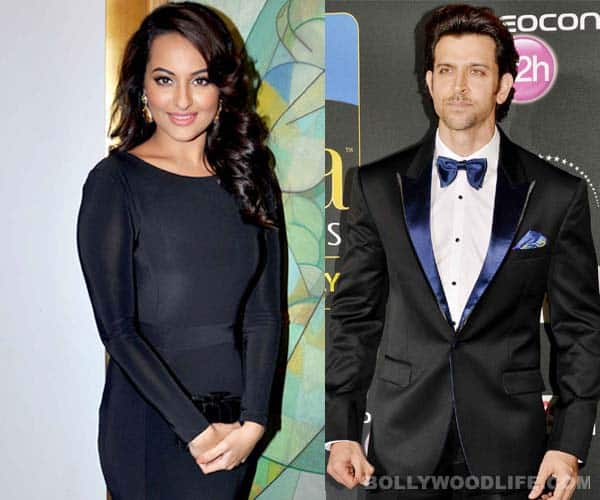 While Katrina Kaif's name is topping Gowarikar's list of actors opposite Hrithik, Sona is the latest entrant among the contenders
A little birdie tells us that Sonakshi Sinha is keen to be a part of Ashutosh Gowariker's mega project Mohenjo-Daro. While Hrithik Roshan has been finalised as the male lead, there's quite a buzz about who will play the Greek God's leading lady in the film. We'd heard that Katrina Kaif was being strongly considered for the period drama but now we hear that she will be facing competition from the Dabangg girl Sonakshi.
A source close to Sonakshi was quoted by a popular daily, "Sonakshi had an over hour-long meeting with Ashutosh a few days ago and discussed the intricacies of the role. She is quite kicked about the part as it is something she hasn't attempted yet." The source added, "Hrithik has already been confirmed. If Ashutosh locks Sonakshi, it will be the first time the two will be seen as a jodi on screen."
Well now it's still unclear who will be Gowariker's choice for Mohenjo-Daro, but does he think Sona is fit for the role? The same source said, "The role requires the leading lady to look exotic, but in a very Indian way. Sonakshi looks the part. However, Ashutosh will take a final call once he wraps up the TV show on Mt Everest, which he is producing."
Hmmm… We have already seen Hrithik and Katrina work opposite each other and their chemistry was sizzling, wasn't it? Sonakshi and Hrithik would be a fresh pair, but will they be able to rock the big screen? You tell us BollywoodLifers, who would you like to see opposite Hrithik Roshan in Mohenjo-Daro – Katrina Kaif or Sonakshi Sinha?