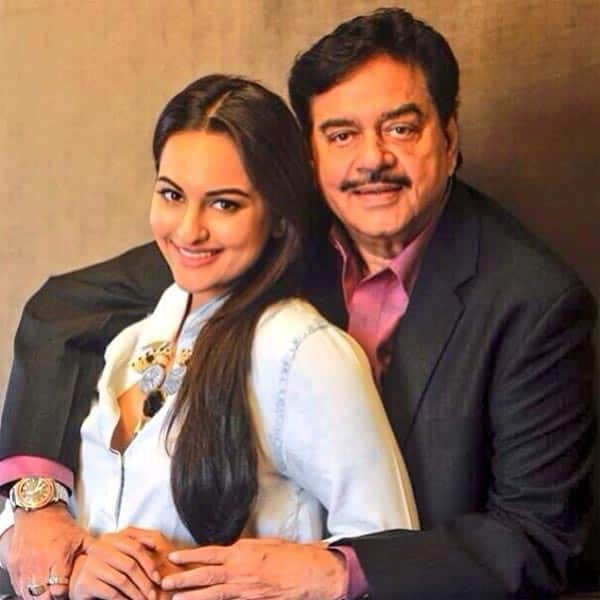 The Lootera actor couldn't hold back her tears while presenting the great honour to her father Shatrughan Sinha
Sonakshi Sinha recently gave the Life Time Achievement award to Shatrughan Sinha at the IIFA ceremony held at Tampa Bay. But the lovely dame made the award even more special for her father when she added her heart-felt speech about him to it! The actor rushed backstage right after her performance at the award function to scribble down her thoughts on a piece of paper before giving the award to her beloved father.
Here is what the loving daughter had to say about her doting dad:
Shatrughan Sinha… to the world he is a legendary actor, powerful orator, the Shotgun that's ready to unleash a 'khamosh' whenever he feels like, but to me, he is my Father and my hero. He's the man who raised me like he raised his sons, who disciplined me with love, showered me with affection despite his work keeping him away most of the time. He is a strong, patient, caring, intelligent, understanding, genuine and honest person who has instilled values in me that I will stand by for life. He is the man who taught me never to back down and always give it my best and no matter what – to always hold my head up high. He is the man that has made me the person I am today and he's given me enough to be a better person tomorrow. He is my father… My hero.
Sona is her daddy's little princess but with her speech she has managed to make a special place in our hearts as well! Right peeps?