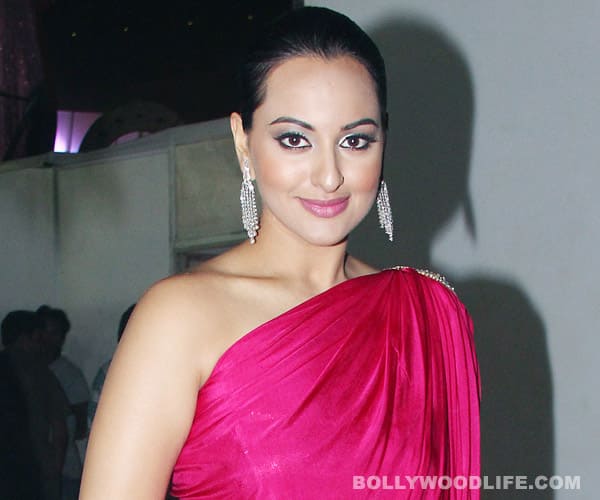 The Joker actor has become the butt of all jokes on Twitter, but she takes it sportingly
Twitter is a strange website, especially when it comes to random subjects that start trending for no particular reason. The latest B-town celeb to become a punching bag on the micro-blogging site is Sonakshi Sinha. Hordes of people are cracking jokes about her forehead and some of them are being really nasty with their one-liners.
Here are some of the tweets that caught our attention:
RajyaSabha adjourned due to a foul smell? Why can't they just hold the session on 'The Upper House', On SonakshiSinha'sForehead
SonakshiSinha's forehead declared World heritage site by UNESCO
A platoon of lice got lost and were trying to reach SonakshiSinha's brows, they died after a week of travel; miles of barren forehead.
DLF and Unitech in a court battle over the real estate on SonakshiSinha's forehead.
If in case it rains, we can always use SonakshiSinha's shiny forehead as a pitch
SonakshiSinha's forehead is being considered to be renamed Buddh International Circuit.
London borrows SonakshiSinha's forehead to create world's first portable Olmpic Track."
If SonakshiSinha's working in a 3D movie , her forehead would still be viewed in 2D
Only NargisFakhri can kiss SonakshiSinha's forehead completely
So that's where Shatrughan came up with the famous "Abe Chapad-ganju" line!! SonakshiSinha's forehead.
Sona took these tweets in good humour and said, "SonakshiSinha's forehead is mighty pleased 😉 gnitefunny people!" A wise guy tweeted, "The fact that we're still discussing SonakshiSinha's forehead should tell Pakistan that it needn't build missiles. We are doomed anyway." Guess there couldn't be a better way to put an end to this silly trend.