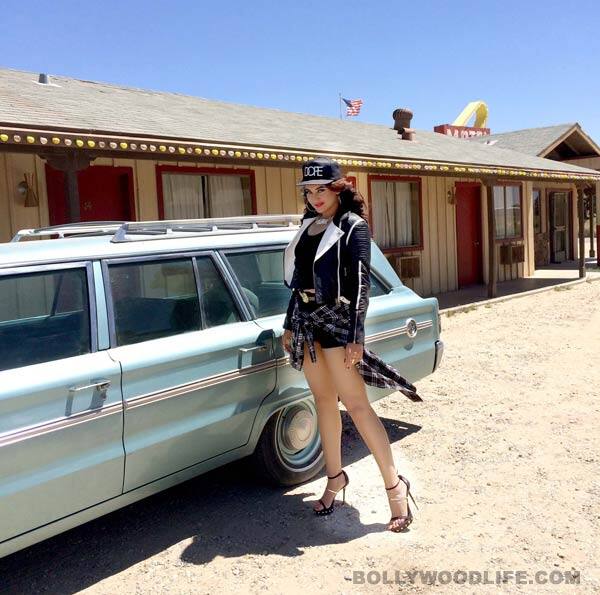 skip advertisement
Sonakshi-Sinha-new-1-100714
The Lootera babe is ready to shed her desi gal avatar
Sonakshi Sinha looks hot in her new look for Yo Yo Honey Singh's upcoming album! Far away from the bright salwar kameez and sarees, the Rowdy Rathore actor looks sexy in black. And yes, you cannot miss the new toned legs in those really tiny hot pants. The stilettos add more length and sex appeal to her pose. Wonder, who inspired Sona's this makeover? Here's a little secret, the babe has apparently been styled on the lines of Jennifer Lopez and will be donning biker jackets, crop tops and denim shorts.
And for all Honey Singh fans this is no ordinary video, but an 8-10 minute short film, which the rapper is trying to incorporate his latest songs from his new album. And Shotgun Jr will be seen flaunting her sex appeal in a song titled Superstar.
This music video is shot on a huge scale in the deserts and beaches of California and will have a high intensity car chase sequence. An international team was roped in to shoot this special number.
So, will we see Yo Yo Honey Singh romance Sonakshi in this one. Looks like we'll have to wait to find out. As for Ms Sinha, we simply cannot wait to watch her unleash her sexy side. Guess time for Priyanka, Katrina and Deepika to watch out!