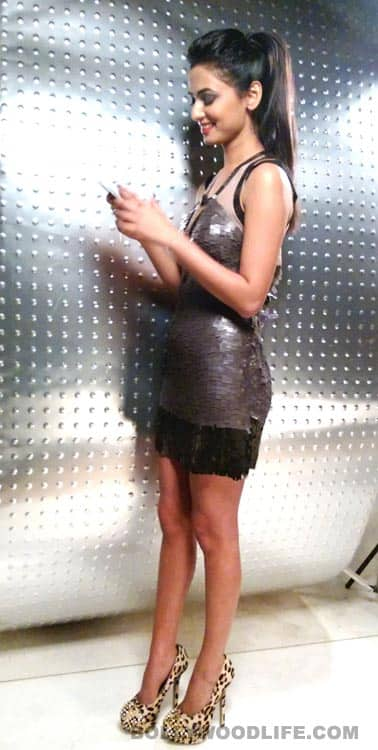 skip advertisement
The actor is seen in this futuristic avatar on the cover of gadget mag Stuff, and honestly, there's nothing about the picture that makes us go ahaaa!
Since the popular tech mag is talking about how smartphones are what make our lives simpler, they chose Sonal Chauhan for representing their cover story. After all, the title of her latest movie is in a way synonymous with technology – 3G, opposite Neil Nitin Mukesh. The babe is seen in a sexy catwoman suit, holding a smartphone and sporting a bouffant ponytail.
Our only gripe – when it comes to showcasing a futuristic concept, you can do so much with this idea…literally play around with several styles, experiment with all that make-up without feeling guilty 'coz you are allowed to get innovative, and no one's exactly judging you.
So maybe Chauhan could have gone smoky-eyed, or showed off her side profile which would have obviously highlighted her well-toned back. Suffusing lots of bronzer on the face and bod would have had given a much needed edge. So a bit of colour, a bit of attitude, some super funky effects or lighting – there's a lot that's amiss – stylists and designers could have done a lot on that clean slate which is obviously giving rise to a host of super cool ideas.