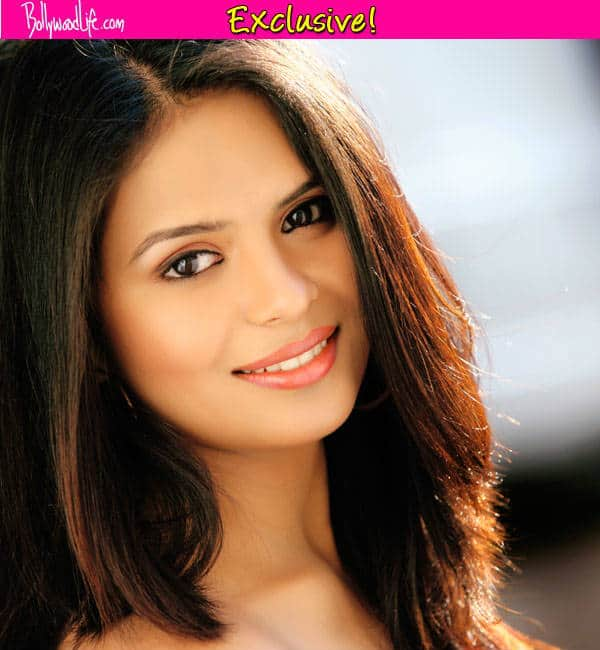 The newbie talks about her role in Colors' new show Shastri Sisters, her equation with the other three cast members, how she prepared for the role and more
Sonal Vengurlekar plays Devyani Shastri – the third sister among the four of them. The actor shares her experience of working with her onscreen sisters. She talks about how real their reel life characters are and how often they fight and makeup. Read excerpts from the interview…
Tell me about your character in Shastri Sisters.
I play Devyani in the serial, who is the third sister among the four of them. My character is bubbly, free-spirited, joyful and emotional.
What is Shastri Sisters all about?
It's not only about four sisters moving from Kanpur to Delhi. It is about the bond between them. They are four different branches of the same tree. Even if two of them fight, the third one will always come and sort out their issues. However, when there is a common conflict against them, they will pose a united front to overcome the situation.
How did you bag this role?
I was already doing a negative character on Dil Dosti Dance on Channel V when I got the call. Shakutalam Telefilms called me to audition for Shastri Sisters and it seemed like the perfect opportunity. I gave the audition and they called me back for the look test after two months.
How is the off-screen bond with your onscreen sisters?
In real life, our connection and equation is very similar to what you see onscreen. We have squabbles between us over trivial things, but that's what makes our bond stronger. We are always together on the sets. We share our make-up rooms, go out shopping together and hang out a lot.
When will the male leads come onscreen?
Well as far as I know, until the 20th episode the show will concentrate on the sisters and how they survive in Delhi. The male leads have not yet been roped in for the show, but they are in the pipeline for sure.
What kind of preparations did you do for this show?
We have been rehearsing and doing workshops two months prior to the shoot. We've practiced and read scripts together. It's a youth centric show and it caters to a wide range of audience. The concept of four sisters may not be new but the treatment is very fresh. It doesn't seem like work.
What do you think about the three actors, who've been roped in as your sisters on the show?
My elder sister Alka played by Neha is very similar to the character she plays. She keeps explaining, correcting and telling me things. Anushka and I share our make-up room – so we often fight and makeup, but that's the fun part about our relationship. We tease and pull the leg of the youngest sister a lot. There's always an element of masti on the sets.
Do you watch any other show on Colors?
I used to watch Balika Vadhu in its initial days, but I lost touch. I barely get time to watch anything now-a-days except Bigg Boss.
Will we be seeing you make a comeback in Dil Dosti Dance?
It's really sad that Shakti Anand and Kunwar Amar are leaving the show. People are crazy about them and the show attained a lot of popularity because of them. The makers were planning to get me back on the show, but nothing was finalised. By the time they came back to me, I had already signed Shastri Sisters, so I couldn't take that up.
Do you still watch D3?
No, I don't get to watch the show anymore. In order to prepare a bank of stories, we've been shooting continuously. So I barely get time to do anything, let alone watch TV.