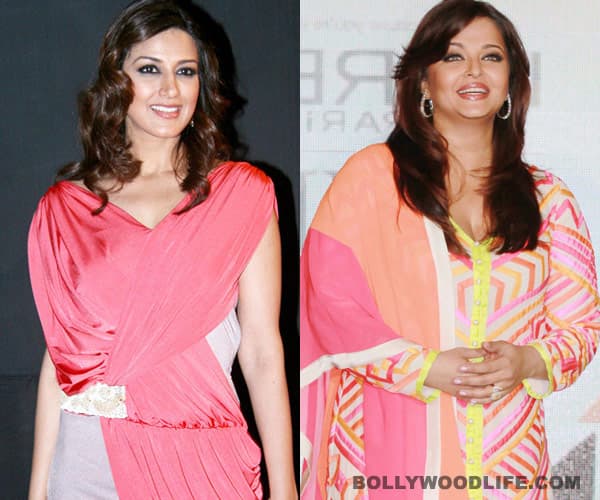 As Aishwarya Rai Bachchan is subjected to unsparing criticism 'coz of her weight, Bollywood mommies come to her rescue and request the media to leave her alone
Lara Dutta was the first celeb mommy to voice her opinion on Aishwarya's weight related issues. She earnestly requested the media to spare Ash. But li'l did she realise that very soon she would have someone to second her views. Considering it's a rare event in B-town when two women speak with one voice about a specific issue, we were quite surprised when Sonali Bendre went ahead and followed in Lara's footsteps. In a recent interview, Bendre came to Ash's rescue by saying that she deserves a break and that she should be left alone so that she can enjoy this beautiful phase of motherhood.
Now that Ash's got the much needed support, we wonder how many more mommies are planning to hop into the bandwagon. And as the number of Ash's admirers is very soon going to be directly proportional to Ash's weight, we wonder if this is going make it all the more easy for the lady to throw her weight around! Obviously no pun intended, Ash….