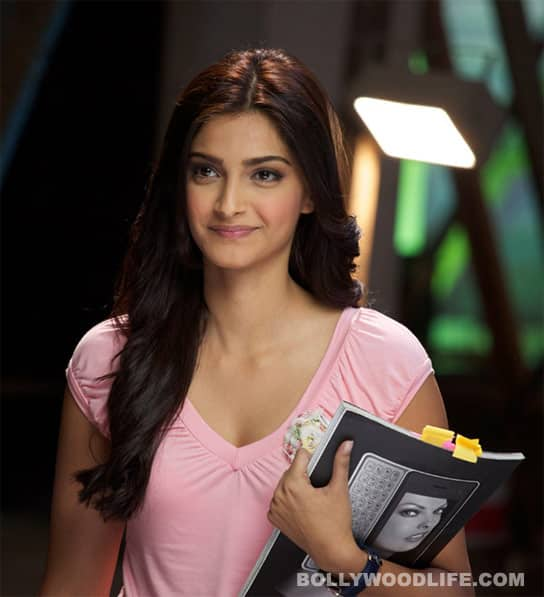 The Players actor claims she doesn't have her eye on Deepika Padukone's (boy) friend
Just when B-town was yet to get over the shock of Deepika Padukone reportedly splitting up with Sidhartha Mallya, another rumour began doing the rounds: that Sonam Kapoor was behind the break-up. We heard that the Mallya scion has been trying to woo the Players actor and that has obviously not gone down well with Deepika. The rumours gained ground since Sonam and Deepika have always been professional rivals – even when they put it aside for a short time a couple of years ago to take on common frenemy Ranbir Kapoor on Koffee With Karan. When these rumours reached Sonam all the way in Thailand, she immediately took to her page on Twitter to clarify. "I'm hearing the funniest rumors about myself! In thailand and all I can say is I'm on the floor laughing," she tweeted. But that didn't stop her from flying to Bangalore – which is incidentally Sidhartha's hometown – the next day for an event. The next morning she tweeted, "Okay morning guys I'm not mad @shahidkapooror @punitdmalhotra and I'm not dating anyone!I'm minding my own business and working! Capish??" We wonder why she didn't tweet it from Thailand. Did she want to check with a certain someone in Bangalore first?
Frankly, we are not surprised that these rumours have reared their heads. Remember that comment Sidhartha made a few weeks ago at an awards ceremony? When he was asked who he thought was the most stylish female actor of Bollywood, he named Sonam instead of Deepika! To add insult to injury, he said about Dippy, "She has not got a bad sense of style either." Looks like Deepika is in no mood to forgive her guy any more blunders of this sort. If she is willing to admit that he was her guy at all, of course!
ALSO READ: Sonam Kapoor: I'm here 'coz of my dad, Anil Kapoor