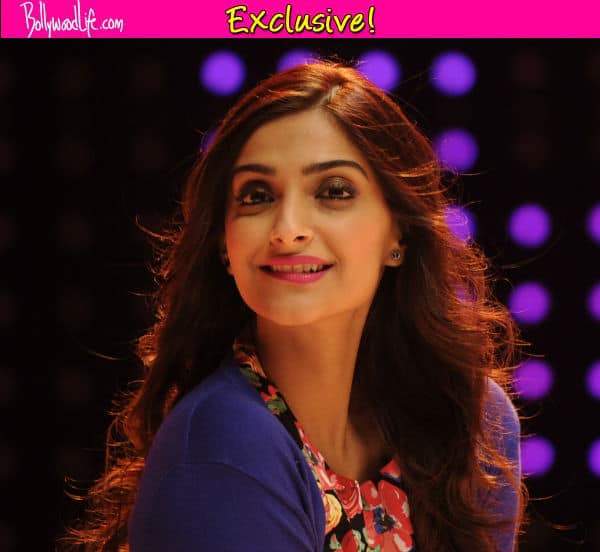 The high-powered fashionista spoke to us like a total feminist princess and might we add, she impressed us with all the inspiring things she said
Sonam Kapoor has made a mark in the industry with her impeccable dressing sense and fashion statements. The actor who is a fashion icon to many also received flak by certain circles of media for being 'brash' and 'arrogant'.
When we recently met the actor we asked her how she takes the compliments and the nasty criticism. Pat came the reply, "I don't care about the nasty things written or said about me. I have learn't to move on. As far as the compliments go, I speak to all the young girls out there and I know they look up to me, not just for my fashion sense but also what I represent. I don't have to make politically correct statements all the time because my audiences who watch me, love me as who I am. "
So it doesn't bother her at all that some call her arrogant? Sonam says, "Over time I have realised that people tend to slot you in categories because of the way you dress or look. If I dress well and look good many think that I have nothing up here (points at her head). But I know my young fans get me and that is all I want. When I started wearing vintage clothes and skirts or big clothes people turned around and said, 'Hey she can look pretty in those outfits'. If I had to follow the herd I would also be dressing in short dresses and heels all the time. But I don't because fans have taken note that I dress differently."
It was gladdening to see an actor so secure of her status in the industry. Taking the conversation in a different direction we asked Sonam how she feels about the whole, "if you find a man, you've found your happily ever after" theory. The doe-eyed actor says, "I am a feminist. I don't think that a girl needs to change herself for a guy. I don't need to find my happily ever after with a prince charming of I have to change myself for that. That's what Dr Mili in Khoobsurat also signifies. That is why she is a misfit."
Well, with a feminist fashionista like her whom the young fans look up to for inspiration, we need not worry about 'bad' influence. Right, peeps?