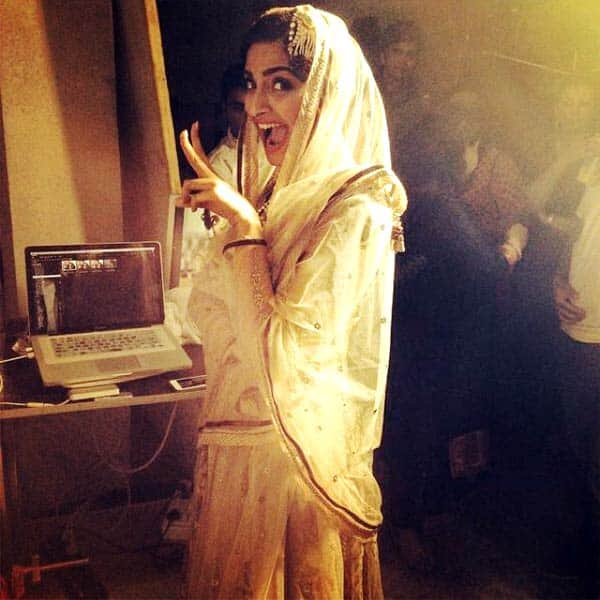 The actor talks about her upcoming Khoobsurat and that she wants to act in the remake of Guide
Anil Kapoor's soon to release film, Khoobsurat starring Sonam Kapoor and Fawad Khan is creating ripples among the audience with its hep and wachy songs and promotions. Khoobsurat might be a remake of Rekha's Khoobsoorat but Sonam definitely feels the two are starkly different.
Talking to a leading daily, the actress said, "We have imbibed the message of not changing onself for anyone from the original film but we have changed the entire background of the character. This is not Anju, this is Mili who is a doctor and is suddenly in a different world.". But given a chance, she wants to remake Guide. "I want to remake Vijay Anand's film because I love Rosie's character and I am selfish like her", Sonam seals it with her famous giggle.