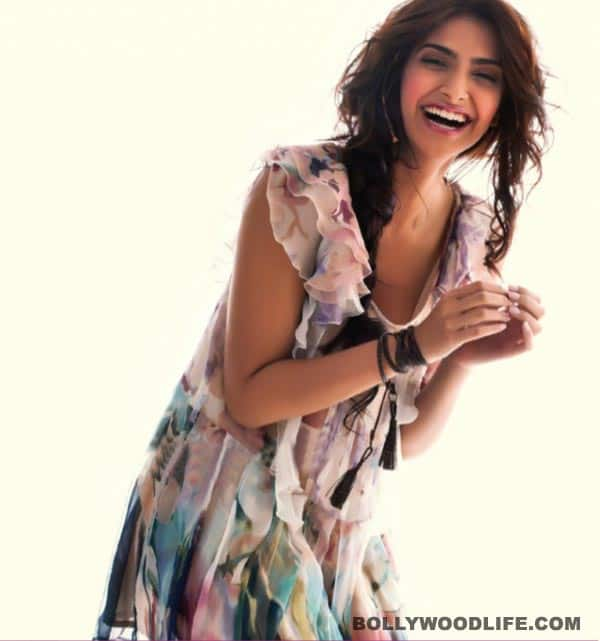 The Raanjhanaa actor makes for true eye candy on the cover of the filmi glossy. Does Sonam leave you spellbound with her adah?
When we met Sonam Kapoor recently we put a billion dollar question to her: How does she keep it super-stylish all the time? "I have a multiple personality disorder when it comes to clothes and I play different characters every day," quipped Sonam with a giggle. And justifying her answer is the latest cover of the popular film magazine Cineblitz.
Riding high on the success of Raanjhanaa, the 27-year-old adorns the cover with her immaculate style sense and her trademark effervescence. If Sonam looks ravishing in that full length gown, she keeps the inside pages mischievous and playful wearing a knee length floral outfit. The Kapoor babe had us instantly with her messy hairdo, smoky eyes and infectious charm. The funky accessories and the impish smile on Sonam's face make her look outgoing and approachable. "I am a transparent person and I don't try to hide anything. Where there is smoke, there's fire," said Sonam.
Well, we don't know about smoke, but the babe has a lot of fire in her which only makes us attracted to her even more. Blame it on her effortless adah with a hint of nakhra, but Sonam has us hooked with her personality and her cool style!