Sonam Kapoor, Kajol, Karisma Kapoor: Do they really need to go bare?
Deboshree Ghosh
Last Updated: 3.30 PM IST 02.12.2013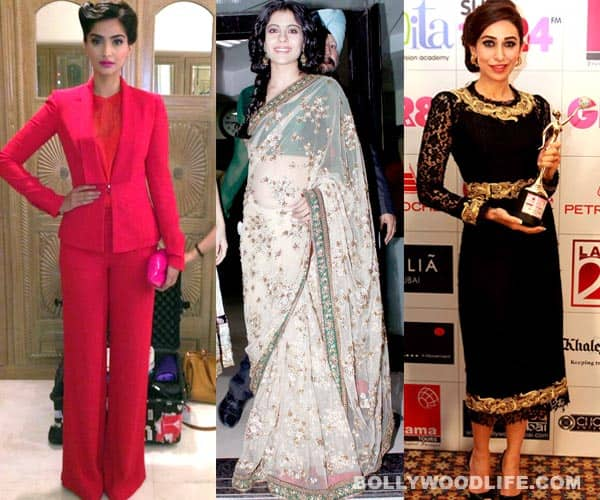 Yogen Shah
Sign up for the BL newsletter!
Many stylish Bollywood babes are promoting the idea – though in a subconscious way – that you don't need to wear teeny-weeny clothes to be the cynosure of all eyes
While Kajol has become a high-street fashion diva all of a sudden, Sonam Kapoor continues to commix la-di-dah statements with voguish outfits. They are fashion-aware, they know their bodies, they know which designer they want to approach and which shade will make them pass the style test with flying colours. Some, like Aditi Rao Hydari, for one, are still rookies and learning the ways of the industry, but can come up with pleasant style surprises every now and then without going overboard with the cleavage show.
But who has blown us way with their 'covered from head to toe' mantra over the past few weeks? Trust us, that's quite an art too – to get it right despite not revealing much…

Pics: Yogen Shah
First Published: 3.30 PM IST 02.12.2013