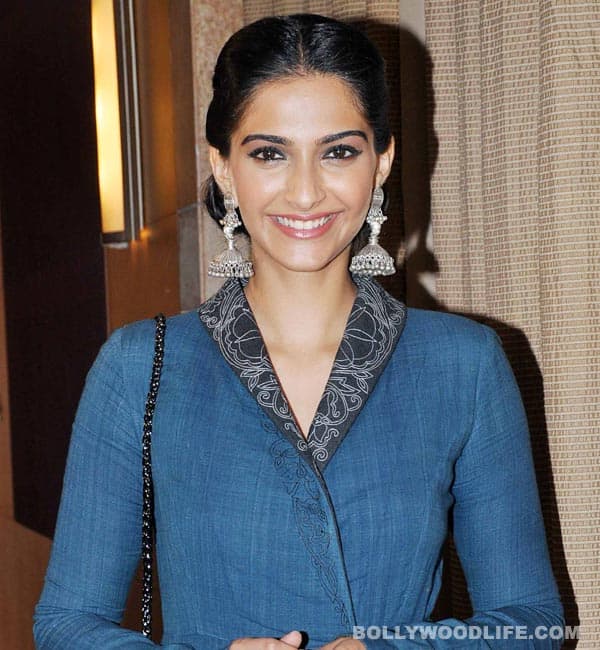 The babe is smitten with the way the writer has portrayed the female characters in her books, and hence Sonam wants to transform one of those inspiring characters into a reel life role
Sonam Kapoor wants to play a modern Indian girl on celluloid. And she wants to do it before she gets too old. Since the thought itself scares SK, she has asked daddy Anil Kapoor to buy the film rights of Anuja Chauhan's book. But she refused to name which book – The Zoya Factor or Battles For Bittora. It seems Ms Kapoor was offered the roles before, but we hear it didn't materialise into anything substantial. And since SK was so keen on playing these interesting characters, she batted her eyelids, made a cute puppy expression and convinced dad Anil to loosen his purse strings and buy the cine rights of the book.
Sonam Kapoor's Aisha was also adapted from Jane Austen's Emma, but the film bombed at the BO. But seems like the gutsy babe is persistent on giving it another try. We like her gumption, and wish her best of luck for this venture!