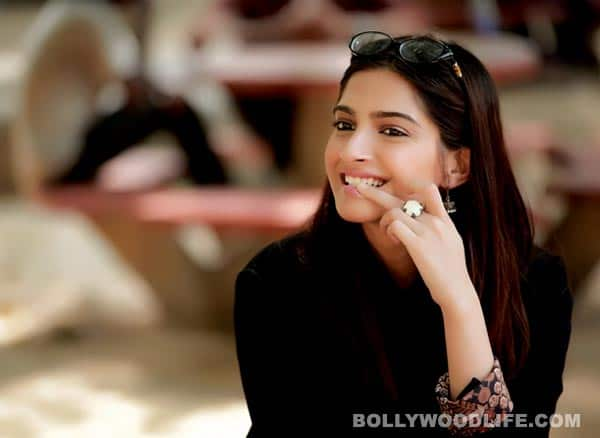 Wasn't aamchi Mumbai good enough for this fashionista?
Style conscious birdies who religiously follow Sonam Kapoor's every trend are busy packing their bags. Why? 'Coz the Kapoor girl has decided to shift base to Delhi. Ouch! But before you conclude that it was Mumbai she had a problem with, we tell you that that's not the case at all.
"Sonam is expected to be stationed in Delhi for the next couple of months. She will be busy there with her upcoming film (Raanjhana) with South superstar and Kolaveri Di sensation Dhanush. And by the end of a grueling shoot, she wanted to go back to a home of her own every night. Though all these days, she was living with her aunt, who resides in Delhi, she recently decided to shift to a new place. She loves her relatives and family, but she values her independence more," a feathered friend revealed. Hmmm, now that's understandable, we say.
But even for such a temporary purpose the Kapoor babe has opted for a five-bedroom apartment and that too with a walk-in wardrobe in one room. Talk about being pampered! But then if Sonam is involved, a walk-in wardrobe is a necessity, no? 'Coz the diva must be spending most of her time walking in and out of it. Wink, wink.
What's more, to ward off homesickness, Sonam has even imported her cook from Mumbai so that she could get her favourite ghar ka khana in the as-of-now alien Delhi. But hang on, didn't she do Delhi 6 which was set in Chandni Chowk? Whatever…
Dear Sonam, we hope you settle in soon complete your schedule and come back to aamchi Mumbai. Pronto!