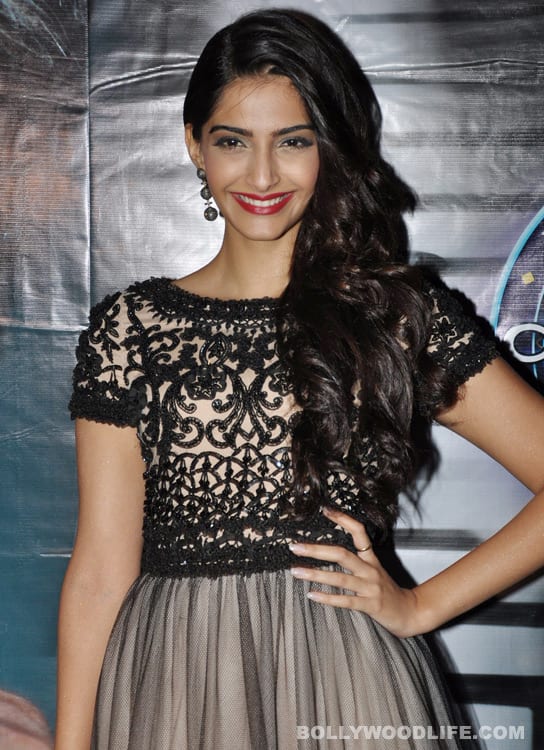 The Kapoor girl, who loves her brands, says that women should not look at shopping as a stress reliever
On the eve of Women's Day, Sonam Kapoor was found spreading awareness on women related issues such as women's safety, education and cervical cancer in her interview to a daily newspaper. While at it, she also spoke about how she had lost an aunt to cancer and how two of her other aunts were fighting breast cancer.
"Apparently everyone has cancer cells in the body. What you eat, the pollution puts environmental stress on your body, but for women, its emotional stress as they bottle up everything. Especially those women in high stress jobs, or if they've gone through divorce, or they've been unable to have a child, etc. I would advise that if need be, pay for a shrink instead of buying a new bag, but get it all out," she said.
Now, it's good to hear that from someone like Sonam, who loves her shopping and spending big bucks on branded clothes and bags. And its good know that girl is trying to show the mirror to all those women out there who try to find a solution to their emotional problems in shopping!