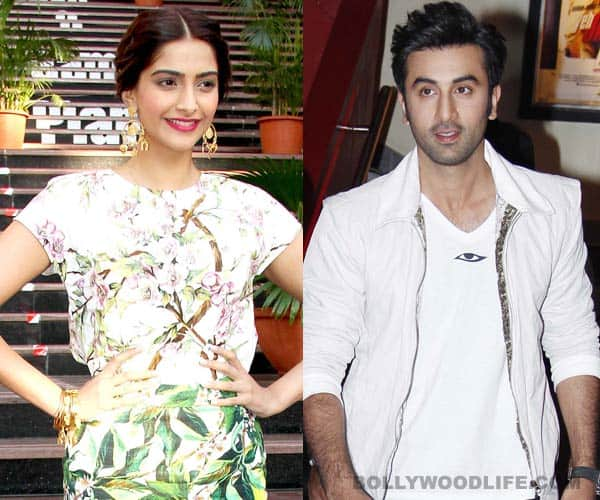 The Bewakoofiyaan actor's career is on a new high lately and here are some things that the actor has to share
Do you remember when Ranbir Kapoor's ex-flame Deepika Padukone and alleged ex-flame Sonam Kapoor had shared the couch on Karan Johar's Koffee with Karan? Well, after watching that episode, it seemed like nothing's well between the girls and the Kapoor lad. But then, last year Dippy shared screen space with RK and their sizzling chemistry won hearts, yet again. And as far as Sonam is concerned, the Kapoor girl says that all's well between her and the Kapoor lad.
On being asked if everything's good with Ranbir, she said, "Yes, very good! We are good friends… I am friendly with all the co-stars I have worked with." And is she still in touch with her Saawariya co-star? To this, she says, "Yes, very much. We keep saying things about each other in print, but we have also grown up together. The only difference is whatever we do and say becomes public now, as opposed to when were younger. But we are all a very happy film fraternity." Hmmm… Interesting!
So it seems like alleged ex-lovers Sonam and Ranbir are still good friends. While RK seems to enjoy being friends with his exes, we wonder what his current (alleged) girlfriend Katrina Kaif has to say about it!
Talking about equations, the Bewakoofiyaan actor was asked about her relationship with cousin, Arjun Kapoor, who had recently said that she's a mother figure in his life. Sonam says, "I do try and take care of him. I just like to be in touch with him and Anshula (Arjun's sister) whenever I can. Just to see if they are okay. They are alone, they have no one and I really love them." She adds, "For me, he is my brother, and not just a cousin. I love him a lot and, honestly, he is one of the best people I know. He is a thorough gentleman. He's emotional and very soft-hearted. He is like a gentle giant." Aww!
While we believe what she has to say about Arjun, it's a bit difficult to believe what she says about Ranbir, hai na? Anyways, having said that, we wonder if she will share screen space with him anytime soon…