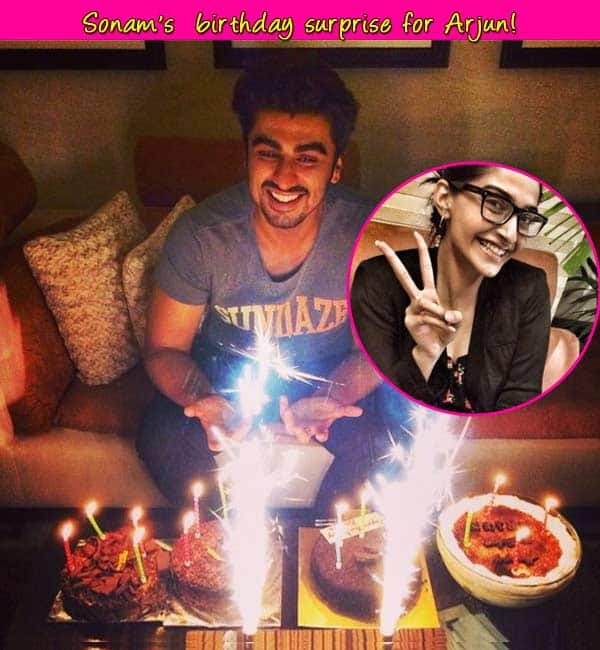 It was an intimate surprise for the Tevar actor as his cousins turned up at his residence at 12 AM to bring in his birthday!
Arjun Kapoor has one doting cousin to be grateful for! Sonam Kapoor has been known to support all three of her actor brothers in full force! She always expresses her love for all her brothers at every occasion she gets to. Arjun's 29th birthday too was a special day for Sonam as she decided to surprise her cousin with cakes! Yes, plural! Sonam took not one but three cakes for her loving brother who is a known foodie as well.
The actor visited Arjun's residence at 12 am and took him by surprise with her presence at his door! She even made a video of a pleasantly surprised Arjun saying "Itne cake kyun!" unable to believe that he has such a sweet sister! She posted the short video of Arjun about to cut his birthday cake on Instagram for his fans to enjoy.
Sonam, the fashion icon of B-town may come across as someone you can't mess with but her heart turns to goo when it comes to doting on her brothers. Now that's one behena we all want, don't you think peeps?
Here is the video for you guys. Enjoy!
[flv]http://st1.bollywoodlife.com/wp-content/uploads/2014/06/arjun-bday.flv[/flv]