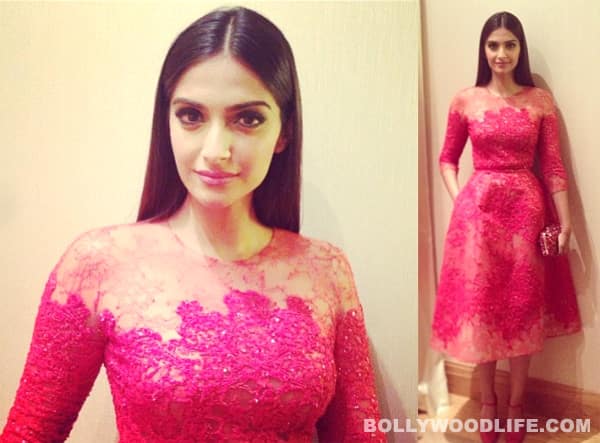 Sonam Kapoor takes her love for social media a notch higher. Read on to know what we mean…
Sonam Kapoor's fondness for for social media is not hidden from her fans. She interacting with her fans through online platforms.
Sonam is all set to walk the red carpet at the 67th Cannes Film festival for L'Oréal Paris, all her fans are in for a surprise as L'Oréal Paris and Sonam's sister Rhea Kapoor are coming together to give them a live experience of Sonam's journey at Cannes.
Starting 16th May, Rhea Kapoor will take control of the L'Oréal Paris' social media handles and will report Sonam's every move at the festival – right from her fittings in Mumbai to her journey to Cannes, her all the behind-the-scenes moments, her make up sessions and her stylish red-carpet appearances.
About this novel initiative Rhea Kapoor said, "The entire experience of Festival de Cannes is like no other and I'm very excited to be working with L'Oréal Paris to bring alive all those special moments for fashion and beauty enthusiasts . We're both rearing to go and are hoping for a fabulous time at Cannes."
So now you know what to do fans! Just log on to the L'Oréal Paris accounts and get all of Sonam's live updates straight from Cannes. Cool hai na peeps?