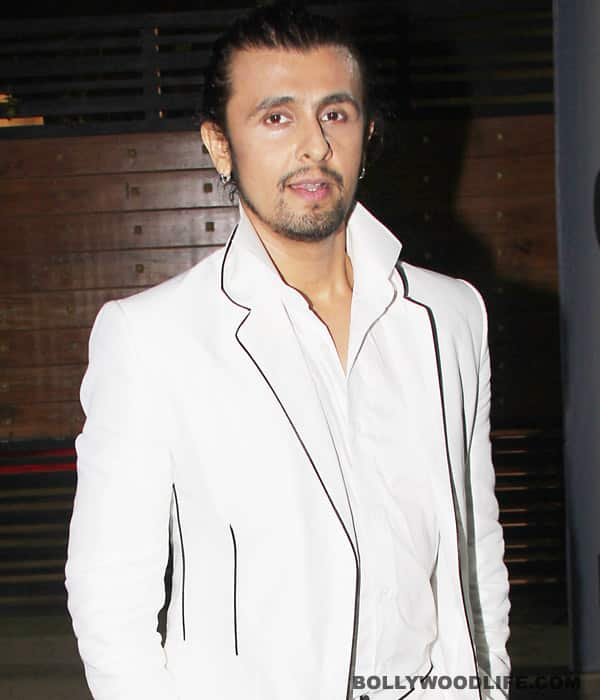 The versatile singer turns 39 today
Sonu Nigam (born July 30, 1973) celebrates his 39th birthday today. His fans are rejoicing as not only is it a day of celebration for him, but because one more special day has passed without their idol making the dreaded announcement. It was on the eve of his 33rd birthday that Sonu shocked everyone by claiming that he was going to slowly retire from playback singing. He would be cutting down on his songs gradually, he insisted, till one day he would stop singing altogether. He said that his aim when he entered the industry had been to make a name for himself as a playback singer. Since he's achieved that, he'll begin his retirement process. In the six years since then, Sonu has slowly done exactly that. While he has sung plenty of Kannada songs, his Bollywood songs have diminished in number. Though if you look at it quality wise, they are as good – if not better – than those he had sung earlier, in our opinion. Almost all of them are hits too – All izz well (3 Idiots), In lamhon ke daaman mein (Jodhaa Akbar), Soniyo (Raaz: The Mystery Continues), Chori kiya re jiya (Dabangg), Tere bin (Dil Toh Baccha Hai Ji) and Allah maaf kare (Desi Boyz) being a few. Oh, and how can we forget Phir milenge chalte chalte (Rab Ne Bana Di Jodi), where he channelised Kishore Kumar and Mohd Rafi! Over the years, he has not lost his magic – he proved that with his rendition of Abhi mujh mein kahin in Agneepath and Dil ko uff in Teri Meri Kahaani. He can definitely still leave us speechless.
Of course, there are songs like Yeh Joker in Shirish Kunder's Joker and Maara re in Ferrari Ki Sawaari which make us groan, 'Why Sonu, why!' But that doesn't stop us from eagerly waiting for his next. We wish him a very happy birthday!