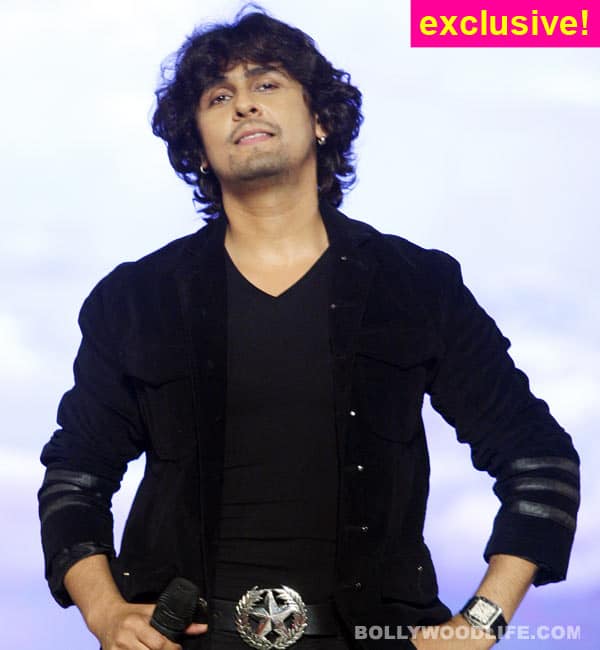 The versatile singer is upset that the media glorifies only Bollywood celebs and cricketers, while the best singers and music composers don't get the attention they deserve
Sonu Nigam's versatility as a singer is absolutely unquestionable. After singing innumerable tracks for leading B-town stars in hundreds of movies, Sonu is finally happy in his own space. Though he's satisfied with what he's achieved, he believes that these days singers don't get the importance they deserve. "I think the media is predominantly responsible for why people don't want to discuss music, musicians or singers. Media wants to discuss only cricketers or actors. Who's wearing what. Which actor is hanging around with whom. These things are discussed and written about everywhere. Even the radio jockeys talk only about movies and the actors on which songs are picturised. Rarely do they mention who has composed the number and the singer who has sung the song," said Sonu.
Nigam spoke exclusively to BollywoodLife to share the immediate concerns he has about music."Today there are many software programmes available in the market that can make anybody's voice melodious, which is a huge concern. But that can be dealt with, because originality and versatility cannot go unnoticed. But the real issue is that people don't want to talk about singers. I know what Neha Dhupia is doing. I know what Celina Jaitley is doing or, for that matter, which party Virat Kohli is attending. But I don't know what Suinidhi Chauhan is up to or which song Shreya Ghoshal is doing next. And that saddens me," explained Sonu.
The singer is also glad to see newer talent coming to the fore through various reality shows and believes that music will undergo a huge change in the days to come. But what we know for sure is that Sonu will continue to mesmerise us with his soulful voice for years to come and we are eager to hear the magic he creates with his voice once again!