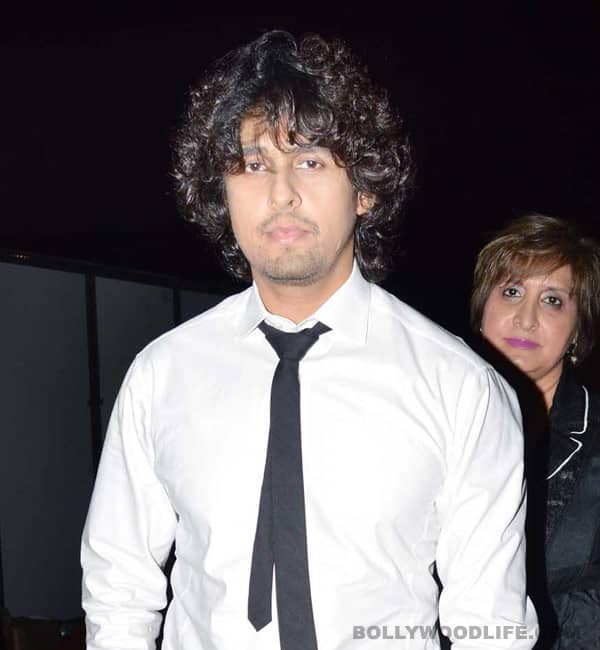 The singer reacts after Manish Jain, owner of Teerthanker Mahaveer University, humiliated him after a concert
Singer Sonu Nigam, who was at a show at a college in Uttar Pradesh's Moradabad city on Saturday night (February 23), is upset after Manish Jain, the organiser and college owner, humiliated him post concert by not letting him catch his flight from Delhi despite repeated requests.
"I was not supposed to go for the show as my mom was in a critical condition and despite that I went and performed for three hours as I had given a commitment. But I was completely zapped with the behaviour of Manish Jain who is the college owner," Sonu told reporters on February 25.
"After the concert I had to leave for Delhi to catch the 4am flight and he (Jain) was just not letting us go, as he was getting his friends and family to click pictures with me. I patiently did that and when I said my mom is unwell and I have to leave, he started saying he had spent Rs 50 lakh for the show and would not let me (Nigam) leave till he clicked pictures with everyone," he added.
Jain is the group Vice-Chairman of Teerthanker Mahaveer University where Nigam performed. The singer patiently stayed 1.25am and was extremely upset. He said people from Uttar Pradesh and Bihar need to change their mindset and this is one of the reasons why artistes avoid concerts in these states.
"Police there were helpless and I could see 'sorry' in the eyes of policemen. I am from UP myself and I don't have anything against anybody but the mindset of people there needs to be changed. Why do you think there are no shows happening in Bihar?" he said.
Despite this entire incident, Nigam says he is no mood to lodge a case. "I did not overreact at the time but had things gone worse, I would have gone ahead. The idea is that I want people to know how artistes are treated at times. My intention is that artistes should be respected because we are here to entertain you," said the 39-year-old.