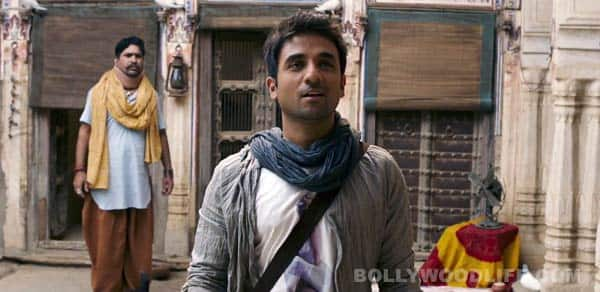 Going by the trailer of Vir Das' upcoming comedy, we can say that it's quirky, it's different and it's funny!
Vir Das plays a young Rajput from Mumbai who travels to a small village in Rajasthan to claim his land in Mumbai, in his upcoming comedy, Sooper Se Ooper. The first trailer is out and it looks like a rib-tickling film! In the film, Vir has to sell his ancestral property for survival and the plot revolves around how this young lad has to get hold of the property before trying to sell it off. This entire process involves a series of comical mishaps!
Directed by Shekhar Ghosh, Sooper Se Ooper seems to be a convincingly good comedy, with just the right sense of humor. Vir manages to make us laugh without getting sleazy… Set against the backdrop of Rajasthan and Mumbai, this film will hit the theatres on October 25.
While we're quite impressed with the trailer of Sooper Se Ooper, we now eagerly await the film…
[jwplayer mediaid="271717″]