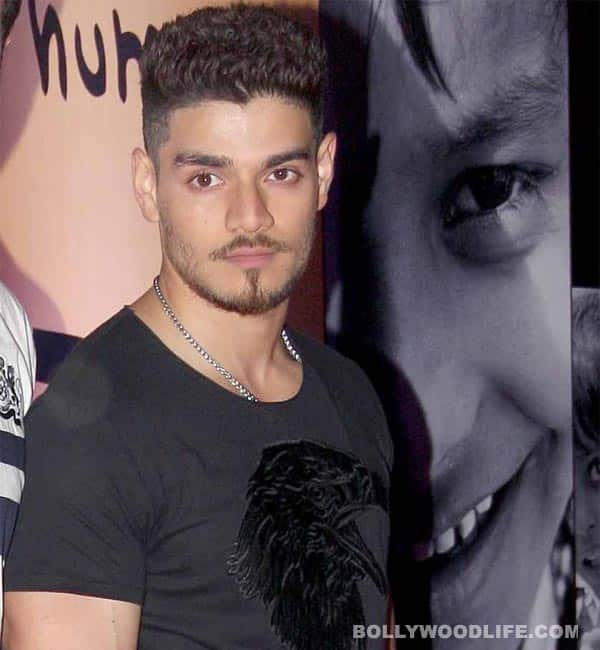 Aditya Pancholi's beta is slated to make a debut this year and we hear that the newcomer is going great lengths to prove that he is worth his salt
Jiah Khan's ex-boyfriend had been in the headlines in the past for all the wrong reasons. Getting entangled in a controversy cannot be the best for one's career. But Sooraj has bounced back and is all geared up to take Bollywood by storm with his acting debut in Nikhil Advani's Hero.
We recently heard that the actor is keen on performing his own stunts and refuses to use a body double. His introduction scene in the film has him running the length of a train. Apparently a body double was free on the spot to perform that sequence for the Pancholi lad but the debutante actor was determined to show what he is worth by performing the stunt himself! Sooraj will be seen performing action sequences in the film as well.
Well Sooraj isn't the first actor to be performing his own stunts, in the recent past Tiger Shroff made it to the news for carrying out all his action sequences himself in Heropanti, without the assistance of a body double. Akshay Kumar is another actor who is popular for performing death-defying stunts. The irony we can't overlook is that Sooraj's film is being made under Salman Khan's production banner and recently Sallu miyaan was in the news for using four body doubles to perform his stunts in his upcoming film Kick!
Well we can't say much for Salman but looks like after Tiger Shroff, Sooraj Pancholi is shaping up to be the new action kid on the block. Keep watching this space for more updates on Nikhil Advani's Hero.