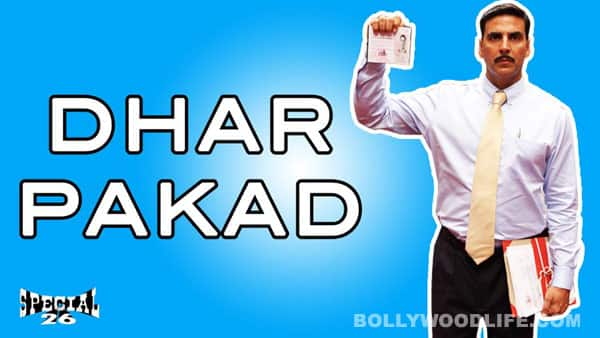 Music: MM Kreem, Himesh Reshammiya (Gore mukhde pe)
Lyrics: Irshad Kamil, Sabbir Ahmed (Gore mukhde pe)
Singers: Papon, Sunidhi Chauhan, Shreya Ghoshal, Chaitra Ambadipudi, Keerthi Sagathia, Bappi Lahiri, KK, MM Kreem, Shabab Sabri, Aman Trikha
MM Kreem is back to composing music for a Hindi film after four years (his last was Lahore) and you only expect the best from a master like him. So it is obvious that you'll go into Special 26 expecting some great work. And we must say that he doesn't disappoint.
The album kicks off with a soft love song called Kaun hai mera – a beautiful and melodious composition. The song starts with the acoustic guitar and a soothing tune, moves on to electric guitaring and then comes back to a soft rhythm. Kyon (Barfi! song)-fame singer Papon is refreshing and Irshad's lyrics (Dhoond hi loge mujhe tum har jagah ab to, mujhe khabar hai, ho gaya hoon tera jabse main hawa mein hoon, tera asar hai) are easy on the ear and flow smoothly.
The female version of Kaun hai mera is at par with Papon's rendition. Singer Chaitra Ambadipudi's voice is lilting. While the male version is driven by acoustic and electric guitars and drums, this one is set against the backdrop of flutes, violins and the piano.
The other romantic song is Mujh me tu, which has three versions – one sung by Keerthi Sagathia, the second by MM Kreem himself and the third by Akshay Kumar. But this sad song sounds best in Keerthi's voice, it being the most effortless. The heavy guitaring gives it an edge too.
The other two versions are much slower and gloomier, with a lone violin solo and alaaps. Akshay Kumar does a commendable job with his singing, albeit using some digital enhancement in the form of voice filtering. Irshad Kamil writes deep and poetic lyrics – safar do kadam hai, jise ishq log kehte, magar ishqwale safar me hi rehte hain, khatam na hota umra bhar hi ishq ka rasta, hai yeh be hisaab sa.
Tujh sang lagee gets into the folk zone with the dafli, tabla and harmonium. KK attempts to pour romance into this average melody. The lyrics like Tujh sang lagee, lagee na choote are simplistic.
The pace picks up with a Bappi Lahiri number. He sings Dhar pakad – a fun anthem for income tax officials! With lyrics like Iski lungi, uska aanchal, choti chodke pakad loongi, is paise ki haye haye, this one's not a great composition, but an entertaining song nonetheless.
There's also a number by Himesh Reshammiya in this soundtrack called Gore mukhde pe zulfa di chaava sung by Aman Trikha, Shreya Ghoshal and Shabab Sabri. This Punjabi song is boring and totally out of place on the album.
The music of Special 26 is meaningful and melodious. But if you have grown up listening to MM Kreem's Hindi songs from Jism, Zakhm, Paap and Criminal, you won't be entirely satisfied.
Rating:
out of 5
Reviewed by Suparna Thombare
* Poor
** Average
*** Good
**** Very good
***** Excellent