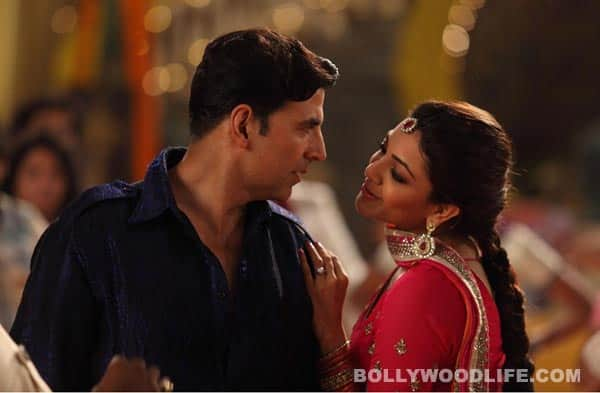 The couple goes through a gamut of emotions in this lyrical ballad that is an homage to first love
Akshay Kumar is 40 years old, yet in this lyrical ballad from Special 26, the actor can easily pass off as a young man in his 20s or so, in love for the first time. And the object of his love interest in the song is Kajal Aggarwal, who is cast as a simple, working-class girl in the movie.
The song Kaun mera, rendered in the smooth, earthy voice of Chaitra Ambadipudi, is a slow number where Kajal and Akshay, who are shown as neighbours, slowly fall for each other. And though the song is a bit sad, it shows Akshay being protective about Kajal, for whom he leaves secret letters and escorts her safely to the bus stop every day, as their relationship develops.
The music by MM Kreem, who is a national award winning composer, is quite impressive, and we're sure this has the potential to become a great listen for those in love! And though it does remind us a bit of Mere nishan from OMG: Oh My God!, it is unique in its own way.
So check out this sweet, lyrical ballad from the con flick!