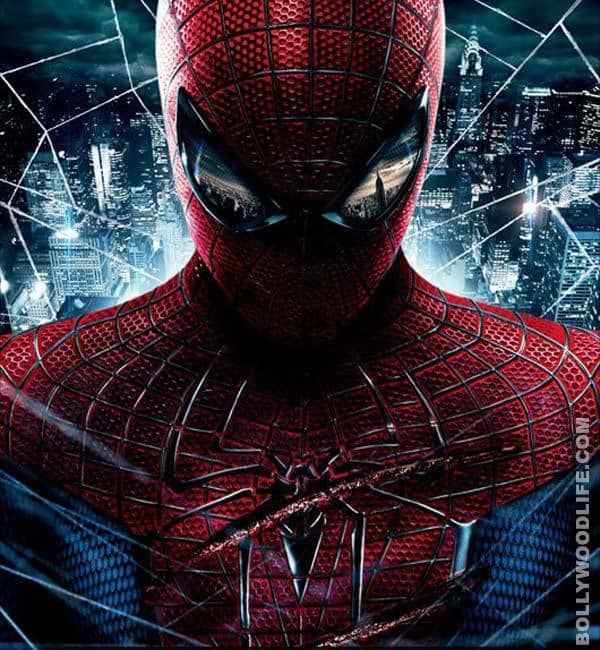 The Amazing Spider-Man has got the highest opening weekend ever for a Hollywood film in India. With the box office collections at Rs 34.5 crore, it beat MI4, Avatar and The Avengers
It doesn't happen too often, but when it does, it happens with a vengeance. India's spider senses were set tingling with the release of The Amazing Spider-Man, starring Andrew Garfield as the rebooted web slinger and our own Irrfan in a sadly minuscule role. It wasn't Irrfan that Indian audiences flocked to see – it was just good solid Hollywood action in the original English and dubbed into Hindi, Tamil and Telugu and in 3D, 2D and IMAX formats. The print count was a record 1,236. The result was the highest opening weekend ever for a Hollywood film in India with a whopping Rs 34.5 crore collection. This comfortably beat Mission Impossible 4: Ghost Protocol's Rs 24 crore, Avatar's Rs 22 crore, and The Avengers Rs 18 crore into 2nd, 3rd and 4th places respectively.
Kercy Daruwala, Managing Director, Sony Pictures India said: "Spider-Man is the most consistently successful movie franchise in India and it's great to see that five years since the last movie, and with a whole new cast and storyline, the franchise is going from strength to strength. What's important to note is that a significant part of the box office has come from smaller centres as we have leveraged our strength in distributing and marketing this film across the country."
"Houseful boards across the country this past weekend have meant that many people have not had a chance to see the film yet. That, along with great reviews and word of mouth, leads us to expect to continue this performance over the weeks to come," Daruwala added.
But what about the Bollywood competition? Sonu Sood-starrer Maximum opened to a maximum of poor reviews and a minimum of box office and stumbled its way to a paltry Rs 2.5 crore. Sonu should give up his ambitions of being a hero and realise that the public wants to see him only as a villain or as a supporting character. To quote Tina Turner – "We don't need another hero" – well, not one like Sood anyway.
Meanwhile, the publicity hungry Amy Jackson (flop actor of the flop film Ekk Deewana Tha, alongside flop actor and real-life boyfriend Prateik Babbar – yes we know that you don't like the Babbar surname, so it's deliberate, so there) has been giving interviews to the British press, self-proclaiming her apparent fame in Bollywood. British tabloid The Sun, best known for their naked models on page three and unknown for research or fact checking, decided to take Jackson's word that she's one of the most famous Bollywood stars and printed: "She can't walk down the street in Mumbai without protection for fear of being mobbed by her army of fans."
Jackson herself decided to honourably lie through her teeth in order to self-aggrandise, saying: "It is ridiculous — like a mad whirlwind. I realised just how famous I was when I went to a film awards ceremony last year and people were screaming my name. I get treated like a princess in India. It is like a different world. I can't go out on my own without a driver. I recently treated myself to a Mercedes CLS and was looking forward to driving it. The roads are manic in Mumbai, so I went out to the supermarket late at night. But I had to pull over after a few minutes and get my driver to come and get me — it was too crazy. It's mad that I am so famous. I was once so terrified of acting that I used to pretend I was ill to get out of drama. I was so shy I couldn't stand up in front of people and speak. Now I'm in the next big three Bollywood movies. I'm signed up for work for the next two years and I am one of the youngest ever actresses out there. I feel like pinching myself."
Make it a good hard pinch Amy lass. Which three Bollywood movies are you in, pray tell? Yes, you are in the Tamil film Thaandavam, but that's about it. And the army of people supposedly yelling your name are probably busy Mumbaikars hollering at you to tell you to get yourself and your stupid Mercedes the hell out of their bloody way, they have work to do, spank you very much. The British Empire may be dead, but their delusions of grandeur are very much alive. Hie thee back to your Liverpudlian council estate, Jackson.