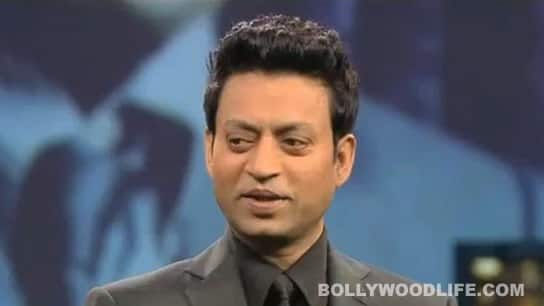 Marc Webb said very strong directors in the West are taking notice of the actor
Irrfan Khan is on a high after the stupendous success of his film Paan Singh Tomar. The actor, who has done quite a few Hollywood films, will next be seen in The Amazing Spider-Man as Dr Ratha. The film's director Marc Webb is very happy that Irrfan is adding the "exotic" element to his film. He had a special message for Irrfan recorded for his appearance on Raveena Tandon's TV show Issi Ka Naam Zindagi (It's My Life).
Marc said, "Irrfan's importance in Hollywood is an interesting thing. A lot of directors are really starting to take notice of him and are looking for roles for Irrfan because he's got such a wonderful reputation. There's a show he did in the US called In Treatment, and you really got to see his wonderful abilities. Whether it's Danny Boyle (who directed Irrfan in Slumdog Millionaire) or Ang Lee, really very strong directors are starting to take notice of this star who comes from a land that some view as exotic and far away from us. But you realise with actors like Irrfan, how close they really are." He gave his best regards to Irrfan and his family before signing off.
Filmmaker Mira Nair, who has cast Irrfan in her Salaam Bombay! and The Namesake, appeared on the show and gave us some insight on Irrfan as a person. Bollywood actors Konkona Sen Sharma and Divya Dutt also talked about the actor, so did his wife and friends. Wethinks Irrfan just knows how to pull it off without making a brouhaha about his Hollywood appearances. Maybe Anil Kapoor can take a cue from him! What say?