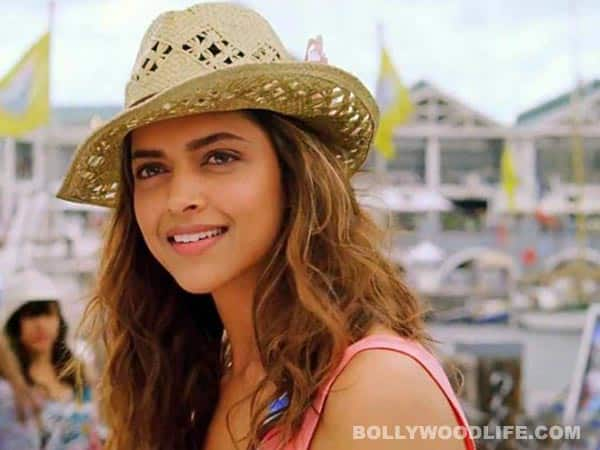 After watching the promos, we felt that the leggy beauty will be left painfully alone in the end. But that's so not true! But if you want the suspense to continue, don't read this…
Deepika Padukone has worked really hard for her upcoming movie Cocktail, at least as far as her figure goes. But after stretching and sweating so much to get her assets right, when we see the lady getting left out in the end – or so it seems from the promos – our hearts really go out to her. Did yours?
But guess what! We found out that none of her Pilates training will go to waste. And that's 'coz she will finally find a dude who appreciates her (enhanced) curves and devil-may-care attitude. The man in question is sizzling enough to match DP's super-hot personality, wethink. Any guesses who is he, dear readers? Well, we hate to keep you puzzled and so we reveal that he is none other than Randeep Hooda! After sweeping Sunny Leone off her feet in Jism 2, the actor will also be seen playing the right match to Dippy in Cocktail.
Hmmm….so finally we know that darling Deeps won't be left alone. So no feeling sorry for her any more, right? But we should've known that, 'coz happy endings are what Hindi movies thrive on, don't they? Especially if there's a love triangle involved. Remember Dil To Pagal Hai? So Saifu sweetie, you can happily have Diana Penty and do the coochie-coo thing, as your hot-friend-with-benefits has someone with oodles of sex appeal waiting for her Wink, wink.