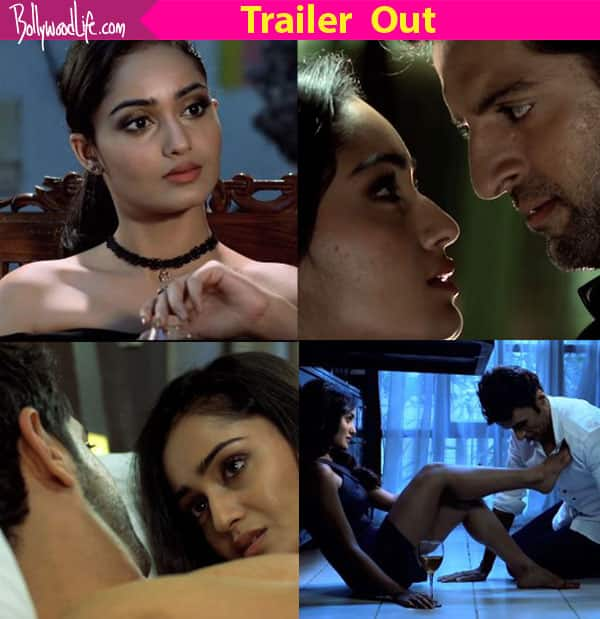 Vikram Bhatt is on a web series spree and he is making yet another one. This one stars television actress Tridha Choudhary as a successful actress who has an affair to remember. Well, that's about it in a gist. To be honest, we didn't find a shocking element or anything in general that doesn't make it look like a Madhur Bhandarkar film. But Tridha definitely looks hot in this series. The actress has also done a few bold kissing scenes in the series which make the trailer pretty steamy. It is one glamorous and scandalous love story that might not attract a lot of people.
I pretty much got a feeling that I have seen this content before. Tridha looks like the only promising actor in the series as of now. The actress has steamy scenes with not one but three actors. The series is directed by Suhail Tatari and is basically about Bollywood and the lifestyle. Yes it looks like the makers have taken a leaf out of Page 3, Herione and Fashion but we're hoping there's more to this series. The film is about a love triangle between Tridha, an actor and his wife, who loses her cool and tries to defame Tridha. (ALSO READ: Twisted teaser: Nia Sharma locks lips with Namit Khanna in this tale of seduction and betrayal)
Earlier this month, we had seen Nia Sharma in a bold avatar locking lips with Namit Khanna for another web series by Vikram Bhatt. Looks like the internet is proving to be one place where television actress can shed their sanskaari image without any hesitation. A lot of celebrities having been turning to web series lately. Be it Tridha Choudhary, Nia Sharma or Sakshi Tanwar, Ram Kapoor. While it is refreshing to see our television actors take up interesting and bold roles in web series, we do kind of miss them on the small screen. But apart from glamour and a few steamy scenes, we hardly see anything else in this series.
Check out the trailer right here and tell us what you think about it in the comments below.