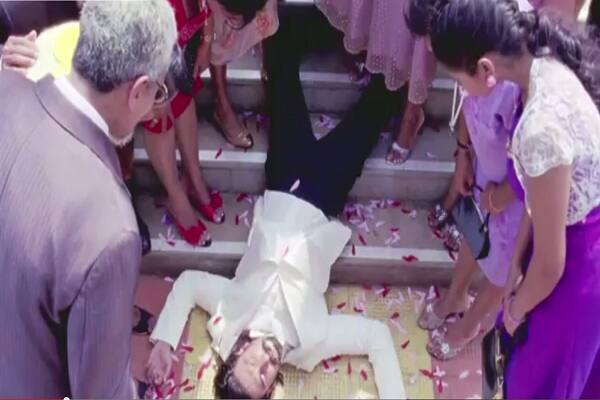 Deepika Padukone's boyfriend will be seen playing a cameo in her upcoming film. We spotted him in the recently released trailer!
Ranveer Singh will be playing a cameo in Homi Adjania's Finding Fanny. But we are expecting some next-level hilarity from his character as he will be playing the role of Angie's (played by Deepika in the film) dead husband. Apparently according to the trailer Angie's husband chokes and dies within fifteen minutes of them getting married! You can seen Ranveer playing dead at the altar as the crowd gathers around to see him.
Not much hasn't been revealed about Ranveer's presence in his girlfriend's film but we are certain that even in a short span Ranveer will manage to cast his spell on the viewers of Finding Fanny!
If you too want to spot Ranveer in Finding Fanny, watch the trailer one more time!