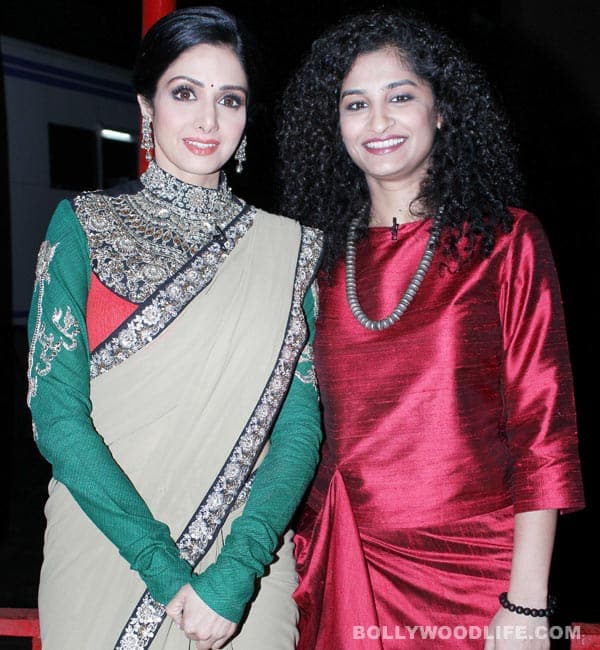 Sridevi had made her Bollywood comeback with Gauri Shinde's directorial debut
Sridevi's last release English Vinglish is definitely the best come back by any actor ever in the history of Bollywood. It was her first time with debutant director Gauri Shinde, who did full justice to the actor, and the film. It isn't surprising that a year after that Sridevi hasn't given the nod for any other film. Now we hear that the powerful duo will team up once again.
Over a period of time the very shy and confident Sridevi has conquered her inhibitions and has gradually come out of her shell. How much so, was evident when on Friday at the trailer launch of Amole Gupte's Hawaa Hawaai. For the first time she confidently spoke without a pre-prepared speech. The actor who at one time couldn't speak two lines in public to save her life is today so confident enough to do an impromptu speech.
This new confidence that Sridevi has found in herself has apparently come after doing her comeback film English Vinglish. Gauri and Sri are very close friends and confidantes. In fact Amole Gupte approached Sridevi through Gauri Shinde to attend the Hawaa Hawaaitrailer release. According to sources Sridevi and Shinde are now planning a second project together. Says the source, "It would be another social comedy about the Indian middle class woman. But it won't be a sequel to English Vinglish." Something to look forward to, for sure.