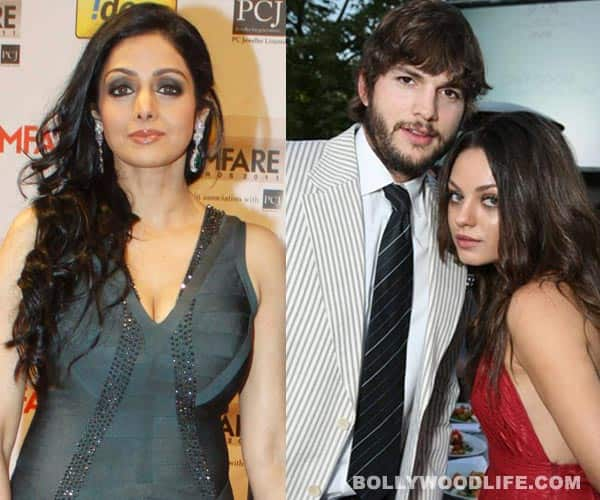 Read what the Bollywood actor and the Hollywood star couple have been up to
What could possibly be the connection between English Vinglish actor Sridevi (link) and Hollywood's hot couple Ashton Kutcher and Mila Kunis? Puppy love, it seems! No, not that kind, but of actual love for canines.
Buzz is that Bollywood diva Sridevi, on a massive comeback trail, has just adopted two stray dogs as pets for her little girls. One pup was apparently found outside Sri's home in Mumbai, and she got another with the help of a dog care centre. Around the same time, one of Hollywood's hottest young couples, Ashton and Mila went about looking for a golden retriever or Labrador at an adoption centre in the US.
In May, Holly actor Miley Cyrus had also adopted a pup called Happy. And back here in Bandra, Mumbai, a camp to find homes for these cute curs met with a great response from film and TV artistes.
Wethinks this pup fixation is kinda cute, especially if celebs are going out of their way to grab 'em homeless ones and give them shelter and all their love and care. What do you think?
ALSO SEE: Ashton Kutcher plays Bollywood producer in ad, sparks racism row