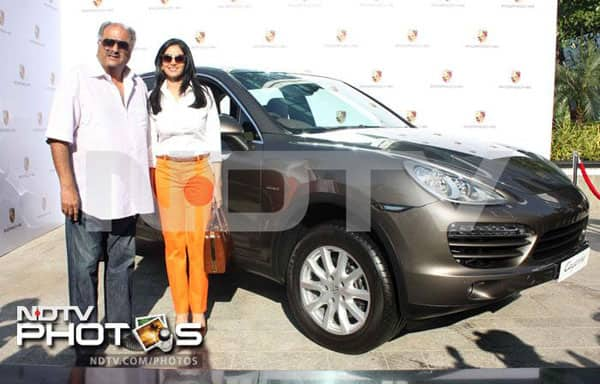 Boney Kapoor is the owner of a luxurious Porsche now, thanks to wifey Sridevi!
Looks like Sridevi is in a mood to generously pamper Boney Kapoor. And although she has bought the car solely for him, the actor admits unabashedly that she's really craving to get behind the wheels of this beauty. She confessed in a recent interview that since the Porsche SUV, Cayenne Diesel is such an amazing combination of luxury and sportiness, the English Vinglish actor thinks it's the perfect car for her daily activities which obviously involves a lot of multitasking.
We also hear that Sridevi is Porsche India's 100th customer. The honchos at Porsche are delighted that the talented actor marked such an important event of the company. The couple is in seventh heaven as they include this new baby in their family with extreme happiness and joy.
Well, we guess it's time for the Kapoors to vroom past everyone with great attitude….
Photo: NDTV Movies