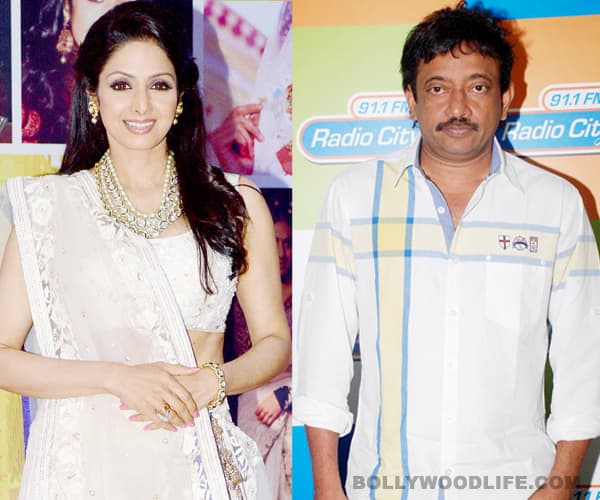 The director wished his muse on her birthday yesterday by calling her the 'most beautifullest woman'
Painting is one of Sridevi's passion, but for filmmaker Ram Gopal Varma, the actor, who turned 50 on August 13, herself makes for the "greatest living painting ever". "You might like to paint, but for me you are the greatest living painting ever, which even a Vincent van Gogh n Leonardo da Vinci can;t paint without you posing," Varma posted on his Twitter page on Tuesday.
Wishing her for her special day, he posted, "Happy birthday to the most beautifullest woman and the most fantaastikest actress in the whollest world."
The filmmaker directed the versatile actor in 1991 Telugu film Kshana Kshanam.
To Shekhar Kapur, who had helmed Mr. India, one of Sridevi's best films, RGV said, "She was always a star, but in 'Mr. India', you showcased Sridevi like in a way only an artiste can present art."