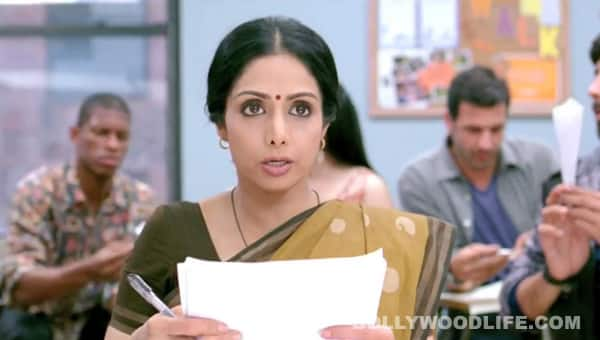 In Sridevi's endearing role as Shashi – the housewife in English Vinglish, the diva tries to express in a loveable but 'phunny' way
Sridevi's English Vinglish is all about translating and getting lost in the process! And even as Sri struggles to get the hang of angrezi, we put our own twist to the diva's dialogues. Here's hoping that you don't end up forgetting your own English skills after reading this one.
Sridevi: Mard Khana banaye toh kala hai. Aur agar aurat khana banaye toh woh uska farz hai!
Sridevi: Men food make then art it is. And if woman food make then her duty it is!
Police officer: What is the purpose of your visit to the United States?
Sridevi: My sister is attending my wedding!
Sridevi: Meri behen aa rahi hai meri shaadi mein!
Sridevi: Yeh brown bread, yeh safed anda. Yeh sab tere naye dance class ke baad chalu hua hai. Woh kya tumhara, woh, Jhaas dance!
Sridevi: This brown bread, this white egg. This all your new dance class after has started. That what yours, that, Jhass dance!
Sridevi: I Shashi from the India
Sridevi: Main Shashi, India se
Teacher: No Shashi not from the India. Just India
Sridevi: Why India? Not the India? Why America, the United states of America?
Sridevi: Kyun India? Na ke the India? Kyun America, the United States of America?